If you're looking for Brandy Melville alternatives, this list of top stores similar to Brandy Melville will come in handy.
As much as Brandy Melville is popular among young teenage girls, other fashion stores listed in this blog post are a must-visit for all that vintage love, graphic cool, and nostalgic styles that can be grabbed at affordable prices. To help you find the best alternatives, the list below has everything covered for you. But, before that, let us take a quick look at what Brandy Melville is, and all its offerings.
Brandy Melville Store
Brandy Melville is a fast-fashion clothing store that sells trendy clothing to young teen girls all over the world. All of the collections are reasonably priced and include the best deals available anywhere. On most occasions, it also holds popular offline and online sales and offers huge discounts. Furthermore, during holiday sales events, Brandy Melville's exclusive coupons are shared with users on its social media platforms in order to strike the best possible deals. However, there are other competitors to Brandy Melville who are making the rounds on the internet and are gaining massive popularity for all of their collections. So, do we begin with all of those popular alternatives?
Top 20 Stores Like Brandy Melville
If Brandy Melville has been you're one-stop shop for years for its latest collections, then the list of top stores similar to Brandy Melville is worth checking out.
1. Forever21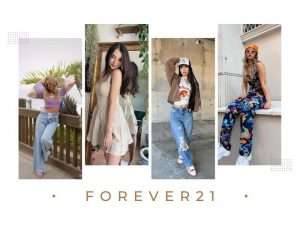 Store like Brandy Melville, Forever21 is a well-known clothing retailer that every woman should visit. The majority of millennials and Generation Z adore their products because they feature some of the hottest and most up-to-date fashion trends and are all reasonably priced.
Talking about its offerings, this company sells fashion, beauty, and hair products for both men and women and is one of the most searched brands online. Starting at $12.99, one can purchase dresses, tops, jeans, pants, jackets, jumpsuits, rompers, shorts, skirts, and much more. Putting aside their low prices, Forever21 products are of a high caliber and last for many years. Take a look at their Cool Girls and Romantic Girls outfit collections; they are simply amazing.
2. Urban Outfitters
While Urban Outfitters and Brandy Melville share similarities, the latter is better known for its high-quality merchandise that is solely meant to motivate and encourage young consumers.
The popularity of Urban Outfitters stems from its numerous prints and size fits in comparison to other platforms, as well as its affordability. The products are available for $1.95, which is quite impressive given the young audience it caters to. Aside from clothing, beauty products are reasonably priced at $1.99, and girls looking for stylish inmates can get them for $2.95.
3. Pretties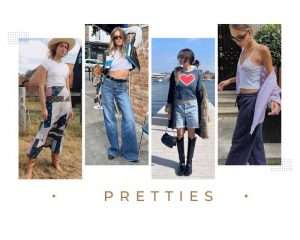 Another best store like Brandy Melville. No matter what your fashion style is, you will undoubtedly return to this store again and again. Pretties has been the one-stop shop and the source of the original 90s baby tees, just like the other fashion labels on this list.
You'll enjoy browsing this store's best flirty mini collections, fashionable and cozy bralettes, bloomers, cha-cha dresses, tank tops, and many other items. The size? There is nothing to worry about. Pretties has you covered, in full, from XXS to XXL while keeping your sizes in mind.
4. TankAir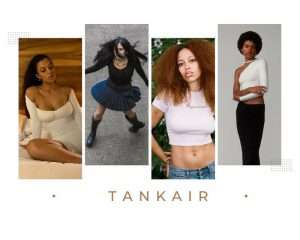 TankAir, a slow fashion company, focuses more on assisting women in finding the ideal combination of clothing and colors. When it comes to providing some of the best dresses in town for women with a blend of luxury and contemporary, the brand knows no bounds.
Girls looking for vibrant midi and miniskirts, elegant butterfly tops, or spill halters will find some of the best selections at TankAir. In addition to these, it has a vast offering of extremely adorable sweaters, puffs, and a variety of new additions, probably every week. No matter the season, just relax, place your order, and rely on this store for all the hottest trends.
5. Gap
GAP, one of the oldest and most popular brands, should be on your list if you're looking for Brandy Melville alternatives. Instead of scouring the internet for retro-style dresses, go straight to GAP.
From laid-back classics to iconic hoodies to denim, etc., this once-popular teen brand has everything reasonably priced. Some of the best collections include stylish activewear for women, jeans t-shirts, skirts, GAP exclusive fits, and more. It also offers a flat 25% discount to those who sign up. So, stop stealing your loved one's retro-styled clothes and go get them at the best price. Furthermore, if you're looking for some of the best clothing websites with trendy collections, check out our linked blog post, which covers all of the popular brands on the market today.
6. H&M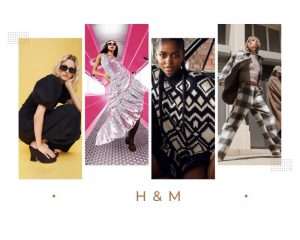 H&M provides fashionable clothes that fit the needs of today's youth, whether they are looking for something to wear on campus or just need some new clothes for everyday life.
Jeans, T-shirts, skirts, sweaters, and other clothing items are also available for any occasion or season. Talking about the prices, they are competitive and you can always use H&M coupon codes to save even more on your purchases!
7. Garage Clothing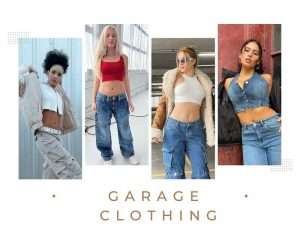 Garage Clothing is a clothing store that caters to young women, and it provides an alternative to mainstream fashion brands. It emphasizes creativity, individuality, and uniqueness in its designs, which makes it well-received by the current trendsetters, especially the mid-20 ladies.
Garage Clothing offers competitive pricing on high-quality clothes that are designed for daily wear. The Parachute and cargo pants, plus the classic hoodies are some of the best. To style up your full self, you can check out GC's Stocking Stuffers, which has you covered with cozy socks, scarves, beanies, belts, necklaces, and many-many more.
8. Hollister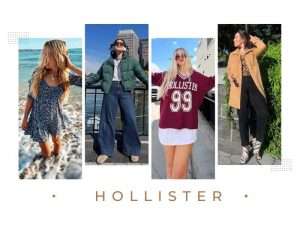 Hollister's clothing is aimed at teenagers. The emphasis on comfort extends to fit as well as color, texture, and style selections.
Teens enjoy finding styles that they can wear to school or out with friends, such as carefree jeans and oversized hoodies that allow them to be themselves. Hollister is the answer if you're looking for something special for a loved one or want easy access to top trending items.
9. Boohoo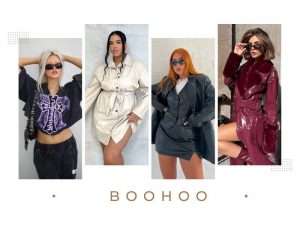 Boohoo is a popular fast-fashion retailer that sells trendy and stylish clothing for both men and women. With over 100 new styles available every day, keeping up with the latest fashion trends is simple. Whether you're looking for dreamy dazzling dresses, statement shoes, or must-have beauty buys, Boohoo is the place to go.
You can look through individual items or browse the entire catalog by categorizing your interests. Furthermore, Boohoo always has exclusive deals, especially for students, on current popular clothing styles for great savings on all purchases, to help fill your wardrobe with all the stylish clothes you've been dreaming of having for years.
10. American Eagle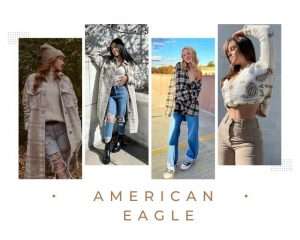 American Eagle, a Brandy Melville alternative, is the ideal choice for teens looking for classic, trendy, and casual style collections. This brand is popular among young people because of its high-quality jeans, t-shirts, and hoodies that will last for years.
Everything on this platform is ultra-casual and suitable for any occasion, be it daily wear, vacations, parties, or wearing to school. Furthermore, the prices are reasonable, and it's simple to find what you're looking for in their online store or one of their physical locations across the country.
11. Princess Polly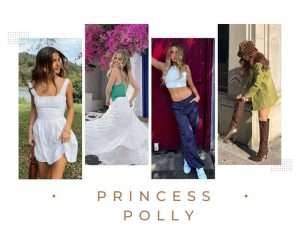 Princess Polly has it all – from trendy flirty dresses to comfy hoodies. This global fashion destination is the go-to for trendsetters who want Insta-ready, celeb-worthy looks and TikTok approbations.
With collections that are suited for every mood and occasion, Princess Polly has something for everyone. From days when you just need some staples to elevated eveningwear, to wearing those hot crop tops and strappy bodysuits, there's sure to be a style here that fits your personality perfectly. And, with some discounts from Princess Polly, what could be better?
12. Pac Sun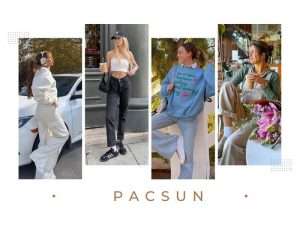 PacSun clothing reflects California's diverse culture, which is evident in the range of clothes that the store offers. From retro surfwear to stylish athleisurewear, PacSun has a style for everyone. In addition to new arrivals and seasonal styles, the store also carries an amazing selection of souvenirs and accessories.
What really sets PacSun apart, however, is its commitment to sustainable fashion practices. The clothing is made using organic cotton and/or recycled materials whenever possible, ensuring that your clothes are healthy for both you and the environment. If you're looking for some recycled second-hand collections, check out PacSun's official site's Pre-Loved section, where prices start at $2.99.
13. Pretty Little Thing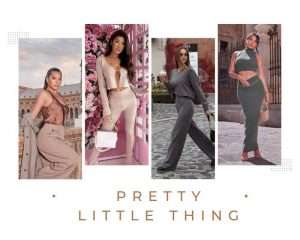 Contrary to what the name might suggest, Pretty Little Thing isn't just for girls or some pretty collections. This place is perfect for women who want to feel sexy, and confident, no matter what they wear while also getting the best price and quality.
Pretty Little Thing's collections cater to everyone, from petite women looking for fashionable and versatile clothes, tall women who love distressed denim and figure-flattering tops, plus-size women who need comfortable but stylish attire that flatters their figure, and even men who appreciate sophisticated yet cute clothing. Importantly, the store provides a wide selection of colors, sizes, styles, fabrics, etc., making it easy to find something you'll love no matter what your taste or budget may be.
14. Nasty Gal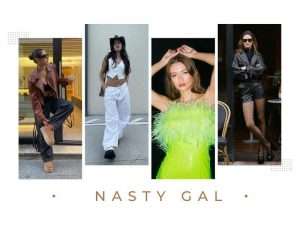 Nasty Gal is all about giving young women stylish and flirty outfits that can help them feel confident and sexy at any event. They offer clothing for every season, including winter, party, statement pieces, and clubbing attire. Their motto is "Nasty Gals Do It Better", which sums up their brand perfectly.
The use of high-quality fabrics in their clothing will improve your appearance. Not to be missed are their fluffy-puffy coats and their latest vintage collections, which are sure to catch the attention of many.
15. Superdry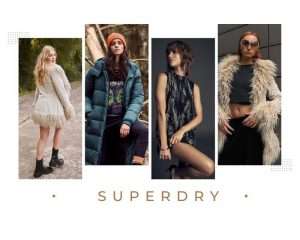 Superdry has a finely tuned mix of vintage American styling with Japanese-inspired graphics that give their clothing an edgy and modern look. This unique combination results in stylish clothes that are both comfortable and versatile.
The collections are of great quality and come with skin-friendly materials, fabrics, intricate detailing, and some of the world's best hand-drawn graphics, which has eventually drawn youngsters from all over the world, including international celebrity following. Popular collections like jeans, shirts, sweaters, coats, and more come in a variety of fits that guarantee they'll be perfect for any body type.
16. Showpo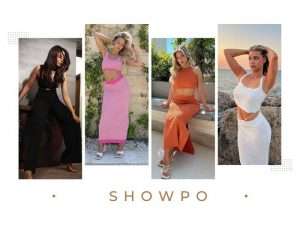 Showpo is a great resource for women who want to stay up-to-date on the latest trends and fashions. They offer an extensive array of clothing options, including floral tops, one-shoulder dresses, curve skirts, and more. In addition to this selection, they frequently release 1000s of new drops that are sure to get you fashionably inspired.
Along with other retro products ideal for fans of the era, this online store also sells 90s Nostalgia top tanks. Although the prices are a little higher than Brandy Melville's collections, the products come in a wider range of sizes and shapes than those offered by Brandy Melville.
17. Glassons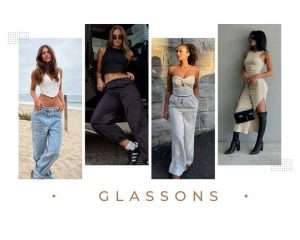 When it comes to buying clothes, most women have a few go-to stores that they love. For New Zealand and Australian residents, Glassons is likely on that list. However, if you're living in the United States of America – well…you might be a little bit more enthusiastic about this particular fashion retailer!
A big reason why Glassons is so popular in the United States is because of its exclusive cargo collections. These pieces can be difficult to find elsewhere, and as a result, they're often sold out quickly. Although some of the styles are available online, there's something special about browsing the selection in person. Many women appreciate that Glassons offers stylish clothing at prices that are considerably lower than other upscale stores. The best ones out here are the Olivera Skirt, Cirilla Thigh Split Mini Dress, and the 4th and Reckless Idella Shirt Dress.
18. Storets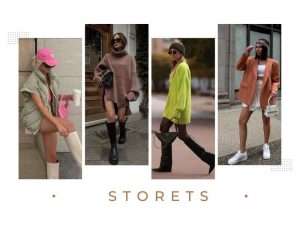 Storets is an online destination for fashion-forward women who love to stand out from the crowd. From cute printed dresses and sexy going-out tops to bang-on-trend accessories, STORETS has everything you need to look your best.
This widely popular fashion brand has a variety of different prints and colors to choose from, as well as stylish designs that can flatter any figure. The dresses are perfect for any occasion – whether you're looking for something special for a night out with your friends or want to dress up for work. And bravo, the prices are incredibly affordable – so you can shop without breaking the bank. In addition to clothes, Storets also sells trendy accessories like shoes, jewelry, bags, and hats, that'll add an extra level of glamour to whatever outfit you choose.
19. Madewell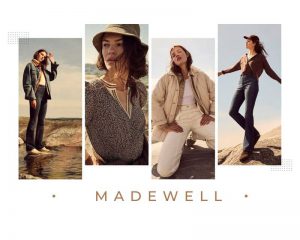 Women all over the world favor Madewell for its jeans. Everything the company produces is clearly influenced by its commitment to high-quality denim. Sweaters, t-shirts, skirts, dresses, and other timeless essentials have colorful personalities that will impress anyone who sees them.
The best thing about Madewell? It has collections for all sizes. It has you covered for Plus, Petite, Tall, Taller, Curvy, and more. However, the prices are higher than those of Brandy Melville, but the quality is unrivaled.
20. Shein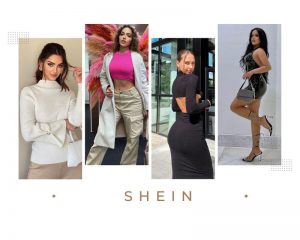 Shein, a leading fast-fashion brand, has always been a popular choice of Gen Z for its cool designs, patterns, and, most importantly, its low prices. This brand became well-known for its adept use of social media, particularly TikTok, and ever since then dominated the global markets with its collections.
Currently, this Chinese-based brand ships to over 220 countries, with the United States being its most important consumer market. It even surpassed Amazon to become the leading US shopping app, a title it holds in more than 50 countries, adding to its popularity.
It's A Wrap!!!
Brandy Melville FAQs:
1. Which store is cheap: Brandy Melville or Urban Outfitters?
Brandy Melville, when compared to Urban Outfitters is slightly on the expensive side. The collections from UO start at $1.95, while Brandy Melville has its collections starting from $7, while its discounted Warehouse sale has everything priced at $5, $10, and $15.
2. What is Brandy Melville's target market?
Brandy Melville caters to young teenage female customers from 12 to early 20s.
3. Is Brandy Melville's clothing suitable for skinny people only?
Most likely, yes. As you can see, Brandy Melville caters to a specific type of customer – those who are thin. All of the clothes are available in small or extra-small sizes and are only suitable for slim girls.
4. What are the brands that offer plus-size collections for women?
No matter what the shape or type of your body is, Madewell and Pretty Little Thing should be the go-to brands for all plus-size collections. From miniskirts to dresses, to jackets, to jeans, you name it, you get it.