Food
Olive Garden: Everything You Need to Know About This Italian-American Gem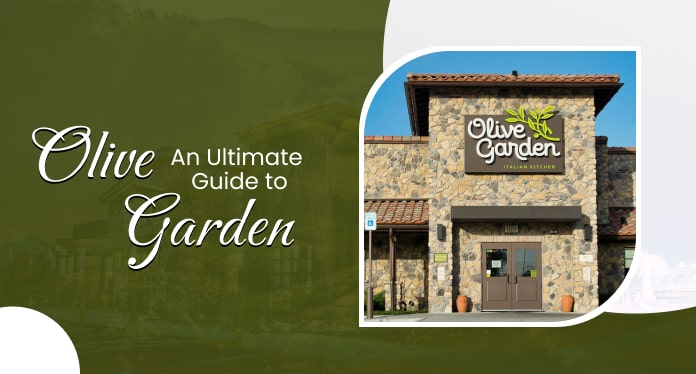 Welcome to the culinary paradise where Italy meets America, the place where pasta lovers unite, and the garlic breadsticks flow like a never-ending river. That's right, we're talking about none other than the Olive Garden! If you've ever found yourself daydreaming about savoring the flavors of Italy while indulging in endless soup, salad, and breadsticks, you're in for a treat.
In this ultimate guide to Olive Garden, we'll take you on a journey through the tantalizing world of Italian-American cuisine, exploring the restaurant's rich history, revealing its best-kept menu secrets, and equipping you with insider tips to make the most of your dining experience. Whether you're a seasoned Olive Garden aficionado or a curious first-timer, prepare to tantalize your taste buds and discover everything you need to know about this beloved Italian-American institution.
Buon appetito!
Olive Garden Overview
Olive Garden is more than just a restaurant; it's an ambiance that encapsulates you from the moment you step in. The decor is carefully curated to give off a warm and welcoming feel, with soft lighting bouncing off rustic interiors reminiscent of old-world Italy. Each table set impeccably well contributes to the overall aesthetic appeal, creating an environment where guests are comfortable and at ease.
Their opening hours are also designed, keeping customers' convenience in mind, extending late into the night on weekends so that nobody has to miss out on their delightful offerings due to timing constraints. As far as parking facilities go, Olive Garden ensures ample space for all patrons – no need for circling around looking for spots here!
History of Olive Garden
You're probably curious about how this popular Italian eatery came to be, aren't you? Well, buckle up for an intriguing journey through time as we delve into the fascinating history of your favorite pasta hotspot. The story of Olive Garden begins in 1982 with its founding owner Bill Darden. They had a vision: to create a dining experience that offered reasonably priced Italian cuisine without compromising quality or authenticity. Their initial reception was overwhelmingly positive, which spurred them on to further enhance their brand.
As the years passed, Olive Garden underwent several phases of franchise expansion and interior design evolution. To keep pace with changing culinary trends and guest preferences:
Franchise Expansion: Beginning from just one location in Orlando, Florida, they expanded rapidly across America and later internationally.
Interior Design Evolution: Original rustic Tuscan farmhouse-inspired interiors gradually evolved to feature modern elements while still retaining its iconic old-world charm.
Marketing Strategies: Innovative marketing strategies were employed over time including 'Never Ending Pasta Pass' and family-focused promotions like 'Kids Eat Free'.
These efforts not only kept existing customers coming back but also attracted new ones who found innovative offerings irresistible. By remaining true to its original mission while constantly innovating, Olive Garden has continued to satisfy both our stomachs and our subconscious desire for innovation. And hey…that's why it remains a beloved go-to spot for many when craving comforting bowls of pasta or out-of-this-world tiramisu!
Tip
If you're planning to visit Olive Garden but are on a budget, consider going for their lunch specials which are usually less expensive than dinner options. Also, sign up for their eClub to receive coupons and special offers.
Olive Garden Menu Items
Craving a plate of savory spaghetti or a crisp Caesar salad? We're about to dive into the delicious details of all your favorite dishes along with their prices. Olive Garden, known for its high-quality ingredients and traditional Italian recipes, offers an extensive menu that caters to various tastes and dietary preferences.
Seasonal Specials: Olive Garden keeps things exciting by offering seasonal specials that highlight different regional cuisines from Italy.
Signature Pasta: This is where Olive Garden truly shines. Choose from classics like Fettuccine Alfredo, and Spaghetti Carbonara, or indulge in something more unique like Shrimp Scampi Fritta.
Italian Wines: Perfectly complementing every meal, Olive Garden boasts an impressive selection of Italian wines starting at just $6 per glass.
Soup Choices and Salad Options: For those craving lighter fare without compromising flavor, the soup choices and unlimited breadsticks are available at reasonable prices.
Finally, no dining experience would be complete without exploring the dessert variety they offer; Tiramisu, Chocolate Brownie Lasagna, and Zeppoli dusted with powdered sugar served with chocolate sauce will ensure sweet endings to your meals! The key here is not just about choosing but savoring each bite as it carries authentic taste incorporated carefully in each recipe while keeping up with culinary innovations.
Beverage Selection
Next up, we delve into the enticing array of beverages that await you at Olive Garden, sure to quench your thirst and perfectly pair with every bite. From seasonal drinks that celebrate the unique flavors of each time of year, to non-alcoholic options for those who prefer a lighter touch, there is something for everyone here. You'll find meticulously crafted cocktails that add an extra layer of sophistication to your dining experience while wine lovers will appreciate their thoughtful curation of wines from around the globe.
| | |
| --- | --- |
| Crafted Cocktails | Wine Pairings |
| Italian Margarita | Toscana Red |
| Peach Bellini | Pinot Grigio |
| Limoncello Lemonade | Moscato |
| Sangria Berry | Chianti Classico |
| Long Island Limoncello | Cabernet Sauvignon |
The beverage selection at Olive Garden has been designed not only as standalone pleasures but also as complementary delights tailored to elevate your overall culinary journey. Every sip taken either heightens the flavors on your palate or offers a refreshing contrast – all depending on what you opt for! So next time when visiting Olive Garden, don't just skim through its beverage menu dive deep into it because innovative sips are waiting just around the corner for you.
Catering Options
When you're planning an event, the catering options at this Italian-style eatery won't disappoint. Olive Garden offers a broad range of event packages designed to satisfy diverse palates and dietary requirements. Whether it's a corporate affair or an intimate gathering, their customizable menus ensure that every guest will have something delicious to indulge in.
From classic pasta dishes prepared with traditional culinary techniques to innovative salads inspired by current food trends, there's something for everyone on their menu. Olive Garden takes care of all your needs with comprehensive services including delivery right to your doorstep – no more worrying about transporting hot meals! They offer flexible dietary adjustments too; whether guests prefer gluten-free alternatives or vegetarian choices, they've got it covered. Corporate catering can often feel impersonal but not here Olive Garden brings its distinct homely charm into any setting making each occasion truly special. So next time you are hosting an event, consider Olive Garden's extensive catering offerings where taste meets convenience!
Tip
Remember to place your catering order at least 24 hours in advance to ensure Olive Garden has ample time to prepare and deliver your meals. Additionally, for larger events, consider their full-service catering option, which includes setup and cleanup.
Culinary Tour
At Olive Garden, this isn't just an imaginative scenario; it's a reality that unfolds with every bite of their Signature Dishes. These dishes are not only inspired by traditional Italian recipes but also have been fine-tuned to perfection with modern twists. From the hearty lasagna classico to the decadent fettuccine Alfredo, these dishes reflect the true essence of Italian Influence.
Now let's dive into some Seasonal Specials that highlight the time-honored traditions from across Italy while showcasing contemporary Recipe Inspiration. You'll find everything from rib-sticking risottos made with seasonally available produce to mouthwatering seafood specials prepared in ways that honor regional flavors and techniques. And what makes these offerings even more exciting is understanding their Cultural Significance – how they tie back to centuries-old food customs and celebrations unique to different parts of Italy!
| | | |
| --- | --- | --- |
| Italian Influence | Signature Dishes | Seasonal Specials |
| Authentic pasta types like orecchiette and pappardelle | Lasagna Classico: Traditional meat sauce seasoned with garlic and herbs layered between sheets of pasta & mozzarella, ricotta, and parmesan cheese. | Butternut Squash Risotto: A creamy rice dish cooked slowly with roasted butternut squash chunks and fresh sage leaves. |
| Use of classic Italian ingredients like basil, tomatoes, olive oil, etc. | Fettuccine Alfredo: Fettuccine tossed in creamy homemade alfredo sauce topped with grilled chicken. | Seafood Di Mare: Assortment of seasonal seafood simmered in light tomato-basil sauce served over linguini. |
| Rustic cooking methods such as slow cooking and grilling. | Chicken Marsala: Sauteed chicken breasts in flavorful marsala wine sauce served with garlic mashed potatoes. | |
Gluten-Free and Vegan Options
Olive Garden understands how important it is for you to enjoy your meal while adhering to specific dietary needs, hence they have carefully curated their offerings ensuring there's something delicious for everyone. For those avoiding gluten, they provide Gluten-Free Breadsticks – perfectly crispy on the outside and fluffy within, baked without any wheat products but still holding onto that classic breadstick flavor.
The restaurant also offers Vegan Pasta Alternatives made from grains like quinoa and rice which are cooked al dente providing a perfect base for their range of Vegan-Friendly Sauces such as marinara or primavera sauce. If you're seeking dairy-free choices, numerous salads dressed in light vinaigrettes satisfy your palate beautifully. Finally, be sure not to miss out on their Gluten-Free Desserts like the flourless chocolate cake that leaves you craving more even if you aren't typically following a gluten-free diet.
Kids Menu
Olive Garden's Kids Menu is designed to cater to smaller appetites and promote healthy choices. It features an array of kid-friendly meals that are portioned just right – not too big, but enough to leave your kids full and satisfied. And what's more? They also offer allergy accommodations, so if your child has any food allergies or dietary restrictions, you can inform the waiter who will ensure their meal is prepared safely.
What does this wonderland of tastes have in store? Here's a sneak peek:
| | | |
| --- | --- | --- |
| Dish | Description | Nutritional Facts |
| Tomato Sauce with Choice of Pasta | A classic Italian staple with a choice of spaghetti, penne, or gluten-free rotini | High in fiber & low-fat |
| Cheese Ravioli | Delicately stuffed pasta pockets filled with creamy cheese | Rich in protein & calcium |
| Chicken Fingers & Pasta | Crispy chicken fingers served alongside pasta | Protein-rich & moderately high-calorie |
| Pizza (Cheese Or Pepperoni) | Traditional pizza topped with mozzarella and a choice of plain cheese or pepperoni | Balanced carbs & proteins |
But it doesn't end there! After a hearty meal comes delightful dessert time. From Sundae Dolcini mini sundae treats perfect for small tummies to Strawberry-Banana Smoothie a refreshing blend of banana and strawberry puree; they've got exciting kids' desserts covered as well! To keep young guests entertained while waiting for their meals, the restaurant provides fun activities such as coloring sheets and puzzles on every table mat. So next time when planning family dining out, consider Olive Garden where everyone gets a taste of Italy!
Gift Cards
Olive Garden's exclusive Gift Cards are genuine delights, not only because they offer an exciting and delicious dining experience but also due to the unique features that come with them. You can choose from various eye-catching Gift Card Designs reflecting culinary trends or seasonal promotions, adding your personal touch to it. And if you're wondering about how much remains on your card after treating yourself or someone else, don't worry – they have made it convenient for you through their efficient 'Card Balance Inquiry' service.
For businesses looking to reward their employees or treat clients in style, considering Corporate Gift Cards could be a game-changer. These are ideal presents that communicate appreciation while offering recipients the freedom to enjoy meals according to their preferences at one of America's favorite Italian restaurants. So why wait? Step up your gifting game with Olive Garden's innovative and flexible gift card options today!
Mobile App
Don't miss a beat on your Olive Garden Tour; with their handy mobile app, you'll have all the tour details right at your fingertips! With multiple App Download Benefits, such as real-time updates and exclusive offers, it's an essential tool for any culinary enthusiast. Plus, its user-friendly design makes navigation uncomplicated even if you're not tech-savvy. Olive Garden's special app features include personalized recommendations based on dietary preferences or specific cravings. You can also choose from digital menus that provide detailed descriptions of dishes, including ingredients and preparation methods.
The Mobile Ordering Experience through the app is seamless and efficient too. Browse through the menu at your own pace no more feeling rushed by waitstaff to place your order. Choose what you want down to each ingredient detail and see images of meals before deciding what to eat. This feature ensures accuracy in orders while reducing potential language barriers when ordering internationally renowned Italian cuisine.
Nutrition and Allergen Information
Navigating your meal choices can be challenging, especially if you have dietary restrictions or allergies, but they've got all the crucial nutrition and allergen information you need right here. Olive Garden has made it a priority to cater to each customer's unique needs by providing comprehensive allergen labeling on their menu items. This means that whether you're gluten intolerant, allergic to shellfish or nuts, lactose intolerant, or dealing with any other food-related sensitivity, you'll know exactly which dishes are safe for you. They also provide calorie counting details so those looking to monitor their intake can easily do so.
To further help in making informed decisions about what to eat at Olive Garden, the restaurant offers an extensive range of healthy choices. These options come without compromising flavor thanks to the innovative culinary techniques used by their experienced chefs. You don't have to worry about being stuck with bland salads or boring proteins; instead, think whole grain pasta tossed in zesty sauces packed full of fresh vegetables and lean meats grilled to perfection! And if there isn't something specifically suited for your diet on the menu already? No problem Olive Garden is more than happy to create customized meals just for you based on your dietary restrictions. Now that's taking the personalized dining experience up a notch!
Tip
To ensure the most accurate information, always consult with your server or the restaurant manager about your specific dietary needs before ordering, as ingredients and preparation methods can sometimes change.
Dine-In Experience
Olive Garden is known for its exceptional customer service where every guest feels like they're dining in their own private Italy. The cultural decor adds an authentic touch while maintaining a modern feel; it's as if you've been transported straight to Italy – all without leaving your hometown.
Table reservations are effortless with multiple options available online or over the phone, ensuring convenience even before you set foot inside the restaurant. Once there, enjoy the wonderful ambiance that sets Olive Garden apart from other restaurants; soft lighting creates an intimate setting perfect for both casual family dinners and romantic dates alike. What further enhances your dining etiquette is their extensive menu featuring traditional Italian dishes along with innovative culinary creations inspired by global trends.
| | |
| --- | --- |
| Table Reservations | Convenient and accessible |
| Restaurant Ambiance | Intimate yet inviting |
| Customer Service | Attentive and personalized |
| Cultural Decor | Authentic yet contemporary |
| Dining Etiquette | Traditional meets innovation |
Carryout Experience
When you're craving Italian cuisine but prefer the comfort of your own home, take advantage of Olive Garden's exceptional carryout service. This allows you to enjoy their authentic dishes without having to step outside your cozy abode. One of the key aspects that make this experience stand out is their packaging quality – it ensures that every bite tastes as if it was freshly served from their kitchen. The containers are sturdy and well-sealed, maintaining food temperature effectively, so whether you order a hot lasagna or a cold salad, expect them at just the right warmth or chilliness.
Another crucial aspect is delivery speed and order accuracy which Olive Garden has refined over time. They understand that waiting for too long may dampen your appetite and hence strive to promptly deliver what you ordered. Any mix-up in orders can lead to disappointment; therefore, they double-check everything before dispatching it to ensure 100% accuracy.
Lastly, their customer service plays an integral role in enhancing your carryout experience. Their representatives are always ready to assist with any concerns or queries regarding menu items or the ordering process itself. So next time you fancy some savory Tuscan dishes or decadent desserts, remember Olive Garden offers not only great dine-in experiences but also high-quality carryout services!
Delivery Services
Don't fret about the hassle of cooking or even stepping out; their exceptional delivery services ensure that your favorite dishes are just a click away. With Olive Garden, you can enjoy an authentic Italian meal in the comfort of your own home. They pride themselves on their fast delivery speed, ensuring your food arrives hot and fresh, no matter where you're located within their extensive delivery areas. Their team goes above and beyond to maintain packaging quality so that each dish retains its original flavor and texture upon arrival. There are always deals waiting for you at Olive Garden, making your dining experience not only delicious but also affordable.
Here's a quick overview:
| | |
| --- | --- |
| Key Feature | Description |
| Delivery Speed | Your meals arrive quickly, maintaining their heat and freshness |
| Packaging Quality | High-quality materials keep flavors intact |
| Order Accuracy | Rigorous checks ensure you get precisely what you ordered |
| Delivery Areas | Extensive coverage ensures convenience for all customers |
| Special Discounts | Regular deals make dining with them more enjoyable |
So go ahead give yourself a break from the kitchen today and let Olive Garden bring Italy right to your doorstep!
Events
Whether you're planning a birthday bash, corporate lunch, or family get-together, Olive Garden's event services ensure every occasion is unforgettable with mouth-watering Italian fare. Their extensive menu offers an array of classic and contemporary dishes that are sure to satisfy the most discerning palate. You can look forward to traditional favorites like lasagna classico and chicken parmigiana or explore innovative offerings such as their shrimp scampi fritta and smoked mozzarella fonduta. Not to mention, their culinary team stays on top of the latest trends in cooking techniques and flavors, ensuring your guests will experience nothing but the best.
Olive Garden not only promises exceptional food but also provides Event Discounts for Special Occasions like Anniversary Celebrations, Wedding Receptions, and Holiday Festivities. These discounts allow you to enjoy delicious meals without going over budget – because who doesn't love great savings? Plus, they offer customizable options so you can tailor your event according to your needs and preferences. Whether it's incorporating specific themes or accommodating dietary restrictions, Olive Garden goes above and beyond in making each event unique and personalized. With Olive Garden handling all aspects of your special day, you'll be free to sit back, relax, savor their delectable cuisine, and make lasting memories with your loved ones.
Special Offers
Get savvy with discount strategies such as signing up for their eClub, which provides exclusive savings only available to members. It's a culinary treasure trove where you can access weekday deals like discounted appetizers or entrees during certain hours. If you have a birthday coming up, don't miss out on their enticing birthday freebies- just another reason to celebrate at Olive Garden!
Holiday promotions are also an innovative way this restaurant chain keeps customers returning for more authentic Italian cuisine. From Valentine's Day specials designed for two, Easter meals perfect for family gatherings, to Christmas discounts that lighten the load on holiday spending there's always something new and exciting happening in Olive Garden. And let's not forget about their flexible coupon policies! They accept both printed and mobile coupons, making it even easier to enjoy delicious pasta, sauces, meats, breadsticks, and desserts without breaking the bank. With all these wonderful offerings from Olive Garden, every meal becomes an occasion worth celebrating!
Tip
For an extra saving, consider ordering from their 'Cucina Mia' menu where you can customize your own pasta dish at a lower price. Also, remember to keep an eye out for their limited-time seasonal menus that often feature unique dishes at promotional prices.
Online Ordering
Olive Garden has made the process seamless by incorporating features to ensure you get exactly what you crave when you crave it. Whether it's a classic lasagna or some mouthwatering chicken Alfredo, menu customization options let you tweak your dish just as per your preference. Moreover, the 'Special instructions' feature allows adding personal notes to guide the chef about any specific cooking technique or ingredient adjustment.
Delivery Times: With its efficient delivery system, Olive Garden ensures timely meals right at your doorstep. You can schedule a time of delivery according to your convenience – be it lunch or dinner.
Payment Methods: Various payment methods are supported including credit/debit cards and net banking so that transactions are smooth and hassle-free.
Special Instructions: If there's anything particular about how you'd like your food prepared (extra cheese? or less spicy?), include those details in this section while ordering.
Order Tracking: Stay updated on every step of preparation and delivery with real-time tracking updates once you've placed the order.
Olive Garden's online platform truly reflects its commitment to innovation by integrating advanced technological tools to enhance customer experience. It effectively bridges the gap between traditional dining experiences and modern culinary trends making each meal memorable!
Frequently Asked Questions
1. What are the different career opportunities available at Olive Garden?
Olive Garden offers various career opportunities, from entry-level positions like servers and cooks to management roles. They provide employee benefits, have a straightforward hiring process and offer training programs for skill development. Olive Garden is known for its job security, and there are numerous options for career advancement within the company.
2. Does Olive Garden have special discounts for large groups or parties?
Yes, Olive Garden offers special arrangements for large groups or parties. They provide group menus and concessions for birthdays, corporate events, and other gatherings. Their booking policies are customer-friendly and they often have specials for large groups. Always check with your local restaurant to get the exact details as offerings may vary by location.
3. How does Olive Garden source its ingredients?
Olive Garden uses a mix of locally sourced and imported ingredients to ensure variety and authenticity in its recipes. It has strict quality control procedures, including regular checks for freshness and food safety measures. Local sourcing allows Olive Garden to support local growers while also ensuring the freshest components for their dishes.
4. Are there special dishes or promotions during holidays at Olive Garden?
Yes, Olive Garden does offer special dishes and sales during holidays like Christmas, Easter, and Thanksgiving. They introduce variations in their menu known as "Holiday Menu Variations", which may include festive meal packages or seasonal dish innovations. These could range from traditional Italian holiday recipes to innovative takes on classic favorites.
5. Does Olive Garden have a policy for dealing with customer complaints?
Yes, Olive Garden has a feedback mechanism in place to handle customer complaints and enhance the overall customer experience. They prioritize customer satisfaction by addressing issues promptly for effective complaint resolution. This procedure not only helps improve their service but also maintains a positive relationship with customers.
Conclusion
Olive Garden is not just a restaurant; it's an experience that brings the warmth and flavors of Italy to your neighborhood. We've explored the rich menu offerings, the famous breadsticks, delectable pasta options, and a range of other Italian-American dishes that make it a favorite dining destination for many. Beyond the food, Olive Garden's commitment to hospitality and its loyalty program add an extra layer of value to the experience.
Whether you're a long-time fan of Olive Garden or considering your first visit, we hope this guide has provided you with a deeper understanding of what makes this Italian-American gem so special. From casual dinners with family and friends to celebrating special occasions, Olive Garden's combination of delicious cuisine, welcoming atmosphere, and exceptional service continues to make it a beloved choice for those seeking a taste of Italy in their own backyard.
<div class='toc'><ul><li><a href=#Olive-Garden-Overview><b>Olive Garden Overview</b></li><li><a href=#History-of-Olive-Garden><b>History of Olive Garden</b></li><li><a href=#Olive-Garden-Menu-Items><b>Olive Garden Menu Items</b></li><li><a href=#Beverage-Selection><b>Beverage Selection</b></li><li><a href=#Catering-Options><b>Catering Options</b></li><li><a href=#Culinary-Tour><b>Culinary Tour</b></li><li><a href=#Gluten-Free-and-Vegan-Options><b>Gluten-Free and Vegan Options</b></li><li><a href=#Kids-Menu><b>Kids Menu</b></li><li><a href=#Gift-Cards><b>Gift Cards</b></li><li><a href=#Mobile-App><b>Mobile App</b></li><li><a href=#Nutrition-and-Allergen-Information><b>Nutrition and Allergen Information</b></li><li><a href=#Dine-In-Experience><b>Dine-In Experience</b></li><li><a href=#Carryout-Experience><b>Carryout Experience</b></li><li><a href=#Delivery-Services><b>Delivery Services</b></li><li><a href=#Events><b>Events</b></li><li><a href=#Special-Offers><b>Special Offers</b></li><li><a href=#Online-Ordering><b>Online Ordering</b></li><li><a href=#Frequently-Asked-Questions><b>Frequently Asked Questions</b></li><li><a href=#Conclusion><b>Conclusion</b></li></ul></div>