Featured
16 Best Car Rental Sites: Price, Services & More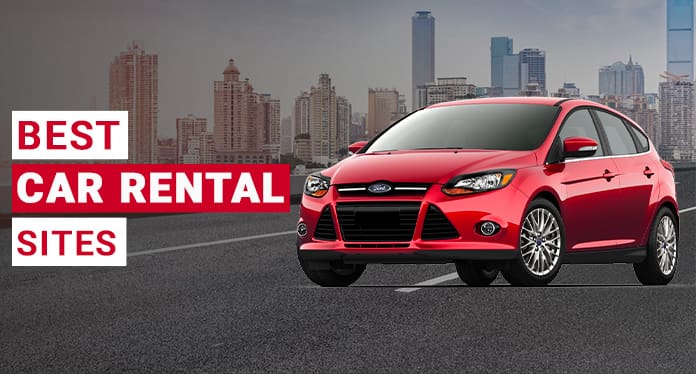 In a time when convenience, flexibility, and affordability are paramount, finding the right car rental site can make all the difference. With so many options available at the click of a button, it can be overwhelming to navigate through the sea of choices to pinpoint the one that best aligns with your needs. That's where we come in – this guide is your compass to the 16 best car rental sites, each offering a unique blend of price, services, and more.
From renowned industry giants to innovative newcomers, these platforms aren't just about renting a vehicle; they're about facilitating unforgettable experiences on wheels. In the scrolls that follow, we'll explore and compare the ins and outs of each site, uncovering the gems hidden within their service offerings, and helping you on your next adventure with confidence.
So, buckle up, and let's navigate the twists and turns of the car rental landscape together, finding the perfect ride to complement your journey, no matter where the road takes you.
Car Rental Prices For A Week & Month
Here's a list of the best car rental sites with rates for a week and a month, so you can make the right decision for yourself.
| | | |
| --- | --- | --- |
| Car Rental Website | Price Per Week | Price Per Month |
| Turo Rent-a-Car | $258/week | $878/mo |
| Skyscanner | $215/week | $940/mo |
| Priceline | $244/week | $1561/mo |
| Kayak | $224/week | $870/mo |
| Sixt | $702.1/week | $3510.05/mo |
| Alamo | $489.45/week | $1581.71/mo |
| Enterprise | $553.19/week | $1582.26/mo |
| Momondo | $223/week | $870/mo |
| Zipcar | $9/month subscription plus driving rates ranging from $11/hr to $91.50/day | $9/month subscription plus driving rates ranging from $11/hr to $91.50/day |
| Orbitz | $257/week | $1593/mo |
| Hertz | $428.57/week | $1684.52/mo |
| Expedia | $257/week | $1593/mo |
| Hotwire | $296/week | $1,621/mo |
| Budget | $491/week | $1,062/mo |
| Getaround | $266.96/week | $1354/mo |
Note: The above-mentioned prices are the cheapest available options on each car rental website.
16 Best Car Rental Websites
Below is a curated list of the finest car rental sites, each offering top-tier services and competitive prices, ensuring your journey is as smooth as the ride itself:
Turo Car Rental
Turo Car Rental is your ticket to a unique adventure, where you can scroll through a wide range of vehicles. Whether you're into rugged 4x4s for off-road fun or dreaming of a stylish ride for those scenic drives, Turo has your back. Planning a spontaneous weekend getaway or a well-deserved vacation? They've got the wheels to match, and you can even take a test drive before making up your mind. Oh, and the icing on the cake – you can level up your journey with high-performance and luxury cars, all while giving a nod to Mother Earth through Turo's certified greenhouse gas reduction projects.
And it doesn't end there! You may also find pet-friendly cars, all-wheel-drive cars, classic cars, convertibles, electric cars, and more. Because of such convenient services that enhance customer experiences, they are regarded as one of the best car rental websites in the US and abroad. If Turo Car Rental, doesn't make you go places, then you can also try other Car Rental coupons to get the best out of your next ride.
Why Turo Car Rental?
Turo offers electric cars for an eco-friendly ride that's also cool and quiet.
If you're feeling fancy, Turo has luxury cars that add a touch of class to your trip.
Turo has cars that are pet-friendly, so your furry friend can come along for the ride too.
2. Skyscanner
The most frequent flyers among you must have heard about Skyscanner, as they provide the best deals on flight bookings. But did you know? They also enable people to book hotels and cars for their trips across the US. Skyscanner is a global travel company with its head office in Edinburgh, Scotland.
Unlike car rental companies, Skyscanner connects you to car rental agencies while providing the cheapest available price. As a result, you will have access to a wider selection of vehicles from rental companies like Budget, Europcar, Enterprise, Sixt, Hertz, and AVIS.
Why Skyscanner?
Skyscanner helps you find cars with fuel options you like.
Get fantastic deals with Skyscanner's price comparisons.
Searching, comparing, and booking cars is a breeze with Skyscanner.
3. Priceline
Based in Norwalk, Connecticut, the United States, Priceline has become one of the best car rental booking sites in the world. This became possible because of their services, including free cancellation, no credit card fees, and 290 rental car companies working with them. Trusted by 8 million users, Priceline offers a plethora of cars from the abovementioned network of the best 290 rental car companies in the US.
Furthermore, you can enroll in their free membership or can also use Priceline coupons to avail greater discounts on your next trip. The more you travel with them, the more offers you get to unlock, and the more money you save.
Why Priceline?
Priceline lets you cancel many bookings for free, so no stress if things change.
You won't be charged extra just for using your credit card with Priceline.
Priceline is all about getting you great deals, so you can save money on your car rentals.
4. Thrifty Car Rental
Thrifty has an expansive selection of vehicles to choose from, including sports cars, SUVs, luxury sedans, hybrids, and minivans. If you're looking for a quick way to get around town while avoiding the hassle of finding and parking your own vehicle, Thrifty is the perfect option. You can book your rental car online in just minutes using its easy checkout process by simply selecting the preferred pick-up, and drop-off location, date, time, etc. The company is also best known for offering quick, and hassle-free travel experiences across locations like airports, train stations, downtowns, and more.
Some of the interesting options available for travelers are 'Thrifty Time Saver Check-Ins,' easy cancellation policies, etc. Additionally, Thrifty offers a range of coupons and discounts to all its users when one signs up for the Blue Chip Rewards program which offers a flat 15% off on every booking. Moreover, users enjoy priority services, which help them skip long lines when renting out a car at Thrifty.
Why Thrifty Car Rental?
Enjoy a discount on the base rate by using your AAA club discount code when booking with Thrifty.
Thrifty offers low rates on both Sedans and SUVs, making it easy to find a car that suits your needs and budget.
Thrifty often offers free upgrades, letting you enjoy a better ride without the extra cost.
5. Kayak
Just like Priceline, Kayak is also owned and operated by Booking Holdings, and it's amongst the best sites for cheap car rentals. Their app and website are available in over 16 languages in 30 different countries, which is why they have such a wide user base.
You can also sign up for their membership program, which is completely free and gives you access to several rewards, discounts, and exclusive offers. They boast a clean and easy-to-understand interface to make your bookings as seamless as possible. Furthermore, they have partnered with a plethora of car rental agencies to bring you the best offers at the most affordable prices.
Why Kayak?
Kayak searches many places to find you car rentals, giving you lots of options.
Kayak tells you when prices are good, so you can get a deal on your car rental.
With Kayak, they show you the full cost upfront, so you know exactly what you'll pay.
6. Sixt Rent A Car
Sixt is a car rental service provider owned by Sixt SE. The company provides services like car rental, car service, car sharing, and ride-hailing. They boast a fleet of premium, budget-friendly, and sports cars, which are offered at reasonable prices. Apart from the US, they are available in thousands of locations across many countries.
Furthermore, their Sixt+ subscription offers the cheapest monthly rental cars; you can find offers as low as $729/month. To add to that, these cars are available with zero financing charges, no vehicle depreciation, and full customizability. They have been trusted for over 100 years for car rentals by millions of people in the US because of their no-hidden-cost policy and 24*7 customer support service.
Why Sixt?
Change or cancel your bookings without extra charges at most of Sixt's locations around the world.
Expect smooth pickups, transparent pricing, and round-the-clock customer support with Sixt.
Drive in style without breaking the bank – Sixt provides access to a variety of premium car rentals at affordable rates.
7. Alamo Rent A Car
Based out of Clayton, Missouri, United States, Alamo is a rental car provider all across the globe and is the largest car rental provider for travelers visiting the United States. It's owned and operated by Enterprise Holdings, along with Enterprise Rent-A-Car and National Car Rental.
Alamo is a part of Clorox® Safer Today Alliance™ that ensures maximum security for all their customers and employees. As a member, they receive guidance from the experts at the CDC Foundation and Cleveland Clinic for enhanced safety. For people in a hurry, they also offer accelerated check-ins for car bookings. Furthermore, they have a wide range of sports, luxury, and budget-friendly cars. Their fleet of cars consists of brands like BMW, Audi, and more popular brands.
Why Alamo?
Save time at the rental counter with Alamo's Accelerated Check-in service.
Become an Alamo Insider to enjoy a 5% discount on base rates for future reservations.
Experience exceptional customer service along with well-maintained and clean vehicles.
8. Enterprise Rent-A-Car
Enterprise Rent-A-Car is the flagship brand for Enterprise Holdings, headquartered in Clayton, Missouri, in Greater St. Louis. They provide car rental services all over the US and also own National and Alamo rental cars. Traditionally, they offered car rental services for people whose cars were being repaired, but after they acquired Alamo Rent a Car and National Car Rental, they expanded into airport-based rentals. You can always enjoy concessions on any ride by applying Enterprise coupon codes
Their impressive fleet of cars includes SUVs, trucks, vans, and many exotic cars from brands like Toyota, Honda, BMW, Audi, and many more. Furthermore, Enterprise unlocks a variety of benefits when you rent a car from them, which include free vehicle upgrades, free membership, and earning points for each transaction. You can also subscribe to their newsletter to receive the latest news, offers, and discounts to save money on your bookings.
Why Enterprise Rent-A-Car?
From economy cars to luxury rides, Enterprise offers a wide array of vehicle choices including SUVs, minivans, and trucks.
Enterprise's frequent renter program provides competitive rates, making your rental even more budget-friendly.
With numerous locations worldwide, Enterprise ensures convenient access to its services, no matter where your journey takes you.
9. Momondo
Momondo is an international travel fare aggregator and metasearch engine operated by Kayak and was founded in Denmark. It offers a variety of small, medium, and large cars, which range from SUVs, vans, pickup trucks, and luxury cars from popular car companies. Momondo gives you the flexibility to find car rentals with free cancellation and the best deals in over 70,000+ locations, making them one of the best websites to rent a car.
In addition to providing car rentals, they also offer travel inspiration for tourists visiting various cities in the US. And finally, they are your one-stop shop for everything related to travel. Be it flight tickets, hotel bookings, or car rentals, they have got it all.
Why Momondo?
With Momondo, you'll always know how much you're paying for your car rental.
Look for eco-friendly choices on Momondo, so you can travel in an earth-friendly way.
Find cars that you can cancel for free and that are extra clean.
10. Zipcar Car Rentals
Zipcar is a subsidiary of the AVIS Budget Group and provides car-sharing services to people across the US. Booking a rental car with them is billable as per hours or days, along with a monthly or annual subscription fee. You can get an estimate of the price you will incur by entering your details on their website before booking a car. They mainly offer three types of cars for rent, which are economy cars, SUVs, and luxury cars.
Choosing Zipcar entails you receiving various benefits, such as gas price coverage, insurance, parking and maintenance coverage. And the vast number of hosts who are working with them eliminates the need for you to wait, as most people can find a car in their own neighborhood. Furthermore, Zipcar makes it especially easier for university students and business owners to find cars that are easily available at low-cost weekday rates.
Why Zipcar?
 Zipcar lets you become a member in just a few minutes, making it easy to get started.
Whether it's by the hour or the day, Zipcar offers round-trip car booking options to fit your schedule.
Enjoy cost savings through Zipcar's membership program, ensuring economical travel solutions.
11. Orbitz
Orbitz is a travel fare aggregator and meta-search engine, much like Momondo. They are a division of Expedia Group and have their headquarters in the Citigroup Center in Chicago, Illinois.
Available in most locations throughout the US, they offer a variety of cars, including pet-friendly and luxury cars, and facilitate last-minute bookings. In addition to cars from various car rental agencies across the United States, they also offer travel tips for people to save money during their trips.
Why Orbitz?
If your plans change, Orbitz lets you update or cancel your booking.
Got a coupon code? You can apply it to your new trip with Orbitz.
If you're waiting for a refund, Orbitz keeps you in the loop about how it's going.
12. Hertz Rent A Car
Hertz has an enormous fleet of luxury and budget cars for rent from various companies, which include EVs, trucks, SUVs, minivans, sports cars, and moving trucks. Hertz is present in all major locations throughout the USA and is one of the cheapest websites to book cars for both tourists and locals.
They also have a great loyalty program, where you can avail a host of benefits, such as free rental days and free upgrades, to name a few. Furthermore, as you travel more with Heartz, you can climb higher in the Loyalty program tier to earn even better rewards and save more money. They also have an app where you can track details about your account. This app is available for both Android and iOS devices.
Why Hertz?
Hertz brings you special deals that make your rental even better.
Experience luxury with Hertz's chauffeur drive option, adding a touch of elegance to your journey.
Extra savings with Hertz's discount codes, helping you get more for your money.
13. Expedia
Expedia is a popular travel booking website amongst frequent travelers because it lets you book hotels, flights, and cars all in one place. In addition to that, they also have various packages for tourists at affordable prices.
Expedia houses a host of cars from various car rental agencies in the US. This enables you to find the cheapest car for rent or the car you are looking for at reasonable prices.
Additionally, they provide travel guides for various locations across the US for first-time visitors.
Why Expedia?
Expedia's One Key Rewards program helps you save money on your travels.
Expedia's app makes booking and managing your trip super simple.
Expedia even helps with transportation to and from the airport, so you're all set.
14. Hotwire Car Rentals
Hotwire is a travel booking website that is owned and operated by Expedia Group. The Expedia Group also owns a variety of other car rental and travel booking websites like ClassicVacations, Expedia, Hotels.com, Orbitz, Travelocity, and Egencia.
And Hotwire is one of those websites that operates by selling off unsold travel packages to travelers looking to save money on their trip, which is why they are considered the cheapest site to rent a car. In addition to rental cars, hotels, and flights, they also offer various bundles for travelers at discounted prices, for this, you simply have to apply Hotwire promotional codes.
Why Hotwire?
Hotwire guarantees low prices, ensuring you're getting a great deal on your car rental.
With 24/7 customer service, Hotwire is there to assist you at any time.
Hotwire's mobile app lets you book and manage your rental on the got.
15. Budget Rent A Car
Budget Rent A Car includes a variety of cars, vans, and sports cars, and it doesn't end there. They also boast a line of moving and delivery trucks for people shifting homes.
In case you are not sure which car will best suit your needs, you can find a car rental guide explaining the various categories of cars and trucks right on their website. In addition to vehicles, they also offer insurance coverage for uncertain situations.
Renting your car while also using Budget voucher codes, unlocks a plethora of benefits, such as airline miles, reward points, special offers, and discounts, to name a few. Furthermore, you can opt for long-term rentals at very affordable prices and a fastbreak feature to quickly get cars on demand.
Why Budget Rent A Car?
Awesome Deals: Budget has great deals to save you money on your rental.
Choose Pay Now and get up to 35% off your rental with Budget.
Budget even gives you a free upgrade sometimes, making your ride even better.
16. Getaround
Getaround is a peer-to-peer car rental and car-sharing platform. Getaround connects car owners with people looking for a car. The company, which was established in 2009, is active in all of America's major states and cities.
They have partnered with a variety of real estate companies to provide homeowners and businesses with reliable and affordable rental cars. Furthermore, they guarantee complete security for both their customers and hosts with an in-depth screening process and risk-detecting techniques.
Why Getaround?
With Getaround, you can easily schedule trips on your own terms, adjusting your rental to fit your schedule.
The Getaround app simplifies the entire process, from booking to unlocking the car, all from your phone.
Getaround offers a diverse selection of cars, so you can choose the perfect vehicle for your needs.
The Cheapest Site To Rent A Car
It's a well-known fact that renting a car for the long term is way cheaper than buying one, but did you know you can save a lot more by booking rental cars from these car booking websites? According to our research, these are the cheapest websites to rent a car:
Skyscanner
Kayak
Momondo
Priceline
The Best Car Rental Websites-Available Car Brands
If you were looking for a particular brand of car, here's a list of websites with prices for all the cars they offer.
Car Rental Website
Cars & Prices
Turo

Jeep
Tesla
Subaru
Porsche
BMW
Mercedes-Benz
Toyota
Nissan
Lamborghini
Ford Mustang

Skyscanner

Cars from various car rental companies are available on Skyscanner.

Priceline

Cars from over 290 car rental companies can be found on their car rental website.

Thrifty Car Rental

BMW X1
Ford Mustang
Chevrolet Spark
Chrysler 300
Minivan
BMW X3
Nissan Rogue
Jeep Compass
Hyundai Santa Fe
Nissan Armada
Chevrolet Suburban
Ford F-150
Toyota Tundra
Nissan Frontier
Chevrolet Silverado
Ford Transit
Ford 350
Nissan NV2500

Kayak

A plethora of cars can be rented from various car rental companies across the US.

Sixt Car Rental

Chrysler
KIA
Nissan
Mini Cooper
Nissan
Jeep
Volkswagen
Toyota
BMW
Chevrolet
Ford Mustang
Range Rover
Mercedes-Benz
Dodge
Audi
Volvo

Alamo

Ford
Nissan
Chevrolet
Infiniti
BMW
Volkswagen
Ford
Dodge
Chrysler
Porsche
Toyota
Tesla
Maserati
Mercedes-Benz
Mitsubishi
Aston Martin
Audi
Fiat
Mazda
Polestar
Chevy
Range Rover
Jeep
Cadillac
Volvo
Hyundai

Enterprise

Mitsubishi
Nissan
Toyota
Volkswagen
Chevy
Ford
Dodge
Infiniti
Audi
Chevrolet
Tesla
BMW
Chrysler
Maserati
Nissan
Mercedes Benz
Volvo
Jeep

Momondo
On Momondo, a wide range of car rental agencies offer a wide selection of vehicles.
Zipcar

Honda
Jeep
Mercedes-Benz
Van

Orbitz
Orbitz offers vehicles from a number of rental car agencies.
Hertz

Tesla
Infiniti
Mercedes Benz
BMW
Cadillac
Chevrolet
Ford
Chevy
Porsche
Range Rover
Mazda
Nissan
Volkswagen
Subaru
Dadge
Toyota
Chrysler
Hyundai
KIA
Buick
Jeep

Expedia
On their website for car rentals, you can find vehicles from different rental car agencies.
Hotwire
Their rental car website lists vehicles from several car rental agencies.
Budget

Chrysler
Volvo
Buick
Lincoln
Cadillac
Infiniti
Ford
Hyundai
KIA
Volkswagen
Nissan
Toyota
Mazda
Subaru
Honda
Chevrolet

Getaround

Toyota
Hyundai
Subaru
Tesla
Nissan
Volkswagen
Chevrolet
KIA
Top Car Rental Websites And Their Serviceable Locations
Wondering if the car rental site operates in the city or state you live in or are planning to visit? If you were, here is the list of the best car rental websites and where they operate:
Website Car Rental LocationsTuro
Jersey City
San Francisco
Atlanta
Phoenix
San Diego
Chicago

Los Angeles
Miami
Honolulu
Denver
Washington DC
Houston

Orlando
Las Vegas
Dallas
Boston
Vancouver
Skyscanner
New York
Orlando
Los Angeles
Las Vegas
Denver
Fort Lauderdale
Salt Lake City

Atlanta
Chicago
Boston
Seattle
San Juan
Dallas
Honolulu

Miami
Tampa
San Francisco
Phoenix
Houston
San Diego
Fort Myers
Priceline
New York
Los Angeles
Orlando
Atlanta

San Francisco
Miami
Denver
Dallas
Kayak
Orlando
New York
Los Angeles
Denver
San Francisco
Houston
Dallas

Las Vegas
Boston
Chicago
Fort Lauderdale
Phoenix
Washington, D.C.
Salt Lake City

Seattle
Atlanta
San Diego
Miami
Tampa
Brooklyn
Portland
Sixt
Atlanta
Chicago
Dallas
Denver
Phoenix

Houston
Las Vegas
Los Angeles
Minneapolis
Fort Lauderdale

New York
Seattle
Miami
San Francisco
Orlando
Alamo
Alabama
Alaska
Arizona
Arkansas
California
Colorado
Louisiana
Minnesota
Mississippi
New Hampshire
New Jersey
Ohio
Oklahoma
Puerto Rico
South Dakota
Virginia
Washington
Wyoming

Connecticut
Delaware
District of Columbia
Florida
Georgia
Hawaii
Maine
Michigan
Missouri
Nevada
New Mexico
North Dakota
Oregon
Rhode Island
Tennessee
Vermont
West Virginia
Wisconsin

Idaho
Illinois
Indiana
Iowa
Kansas
Kentucky
Maryland
Massachusetts
Montana
Nebraska
New York
North Carolina
Pennsylvania
South Carolina
Texas
Utah
Enterprise
Alabama
Alaska
Arizona
Arkansas
California
Colorado
Connecticut
Delaware
Florida
South Dakota
Rhode Island
Tennessee
South Carolina
Texas
Utha
Washington
Wyoming

Georgia
LouisianaHawaii
Maine
Michigan
Idaho
Illinois
Indiana
Iowa
Kansas
Ohio
Oklahoma
Puerto Rico
North Dakota
Oregon
Pennsylvania
Washington, D.C
Wisconsin

Kentucky
Maryland
Massachusetts
Minnesota
Mississippi
New Hampshire
New Jersey
Missouri
Nevada
New Mexico
Montana
Nebraska
New York
North Carolina
Vermont
Virginia
West Virginia
Momondo
Los Angeles
Orlando
New York
Las Vegas
San Juan

Denver
Fort Lauderdale
Miami
San Francisco
San Diego

Brooklyn
Chicago
Atlanta
Phoenix
Zipcar
Arizona
California
Los Angeles
Sacramento
San Diego
San Francisco
Colorado
Connecticut
Washington, D.C.
Florida
Fort Lauderdale
Miami

Tampa
Georgia
Atlanta
Hawaii
Illinois
Indiana
Maryland
Massachusetts
Michigan
Minnesota
New Jersey
New York

Orlando
North Carolina
Ohio
Oregon
Pennsylvania
Rhode Island
South Carolina
Tennessee
Texas
Virginia
Washington
Wisconsin
Orbitz
Hertz Car Rental
Los Angeles
Denver
Las Vegas
Atlanta

Orlando
San Francisco
Boston

New York
Phoenix
Chicago
Expedia
Arizona
Colorado
Idaho
New Mexico
Montana
Utah
Nevada
Wyoming
California
Oregon
Washington
Delaware
Nebraska
North Dakota
South Dakota
Connecticut
Maine

Florida
Georgia
Maryland
North Carolina
South Carolina
Virginia
West Virginia
Alabama
Kentucky
Mississippi
Tennessee
Arkansas
Massachusetts
New Hampshire
Rhode Island
Vermont
Hawaii

Louisiana
Oklahoma
Texas
Indiana
Illinois
Michigan
Ohio
Wisconsin
Iowa
Kansas
Minnesota
Missouri
New Jersey
New York
Pennsylvania
Alaska
Hotwire
Houston
Phoenix
Charlotte
Myers
San Antonio
Brooklyn

Atlanta
Miami
Manhattan
Indianopollies
Chicago
Columbus

Los Angeles
Tampa
New York
Nashville
Dallas
San Jose
Budget
Alabama
Alaska
Arizona
Arkansas
California
Colorado
Connecticut
Delaware
District Of Columbia
Florida
Georgia
Hawaii
New Hampshire
New Jersey
New Mexico
New York
North Carolina

Idaho
Illinois
Indiana
Iowa
Kansas
Kentucky
Louisiana
Maine
Maryland
Massachusetts
Michigan
Minnesota
Mississippi
Missouri
Montana
Nebraska
Nevada

North Dakota
Ohio
Oklahoma
Oregon
Pennsylvania
Rhode Island
South Carolina
South Dakota
Tennessee
Texas
Utah
Vermont
Virginia
Washington
West Virginia
Wisconsin
Wyoming
Getaround
Arizona
California
Colorado
Connecticut
Florida
Georgia
Hawaii
Illinois
Indiana
Louisiana

Oklahoma
Oregon
Pennsylvania
Rhode Island
South Carolina
Tennessee
Texas
Utah
Virginia
Massachusetts

Nevada
New Jersey
New York
North Carolina
Ohio
Washington
Washington, D.C.
Wisconsin
Michigan
Maryland
Conclusion
To summarize, if you are planning to travel and want to save some money while doing so, the abovementioned sites will provide you with the best value possible. If you think this article is missing your favorite site, mention it in the comments below.