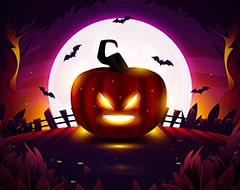 Halloween Coupons
25 Coupons & Offers
25 Verified
Halloween Coupons
All (25)
Coupons (9)
Offers (16)
Halloween Promo Codes & Offers
Details on Halloween
Trending Halloween Offers, Promo Codes, Coupons & Deals For Dec 2023
| Brands | Halloween Coupon Codes & Offers | Categories |
| --- | --- | --- |
| Bloomchic | Up To 85% OFF | Beauty |
| Special Halloween Offers | Up To 75% OFF | Sitewide Orders |
| Walmart | Up To 60% OFF | Electronics & Fashion |
| Not On THe High Street | Flat 20% OFF | Decorations & Gifts |
| Angara | Starting At $149 | Jewelry |
| The Home Depot | Beginning At $10 | Home Appliances |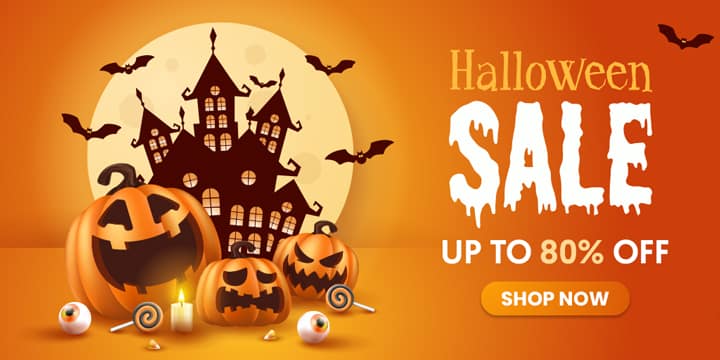 About Halloween
Halloween, celebrated on October 31st every year, is a captivating and spirited holiday that merges elements of superstition, folklore, and festivity. With its origins dating back to ancient Celtic traditions, Halloween has evolved into a cultural phenomenon celebrated worldwide. This day is characterized by a unique blend of eerie and whimsical decorations, elaborate costumes, and an air of suspenseful excitement.
During Halloween, communities come alive with an array of activities. People of all ages immerse themselves in the joy of selecting costumes, ranging from ghoulish monsters to beloved fictional characters. Haunted houses and mazes spring up, offering spine-tingling experiences for thrill-seekers. Pumpkin carving, a cherished tradition, transforms ordinary pumpkins into flickering works of art, each bearing a sinister grin.
As Halloween approaches, the excitement is further enhanced by enticing deals and discounts. Platforms like GrabOn offer a fantastic array of Halloween deals through coupon codes, allowing enthusiasts to access cost-effective options for costumes, decorations, and party supplies. These Halloween coupons add an extra layer of thrill to the holiday preparations, enabling individuals to curate a memorable Halloween experience without stretching their budget.
Reasons to Shop During Halloween
Get cool stuff to make your home look spooky and fun, like ghosts and pumpkins.
Buy lots of candies and treats to share with friends and have a great time.
You can get things for parties with Halloween themes, like plates and cups with spooky designs.
Stores have sales with good prices on Halloween stuff, so you can save money.
If you like making things, you can get stuff to carve pumpkins or make cool decorations.
Find clothes that have Halloween themes, like shirts with bats or cute ghosts.
Get Ready for Halloween with These Popular Stores' Sales!
Halloween is just around the corner, and it's time to prepare for some spooky fun. Check out these well-known stores that are hosting Halloween Sales, where you can find a wide variety of costumes, decorations, and more to make your Halloween truly special.
Amazon Prime Day Halloween Deals: Get up to 75% off on costumes, decorations, etc
It's that spooky time of year again, and Amazon Prime Day is here to make your Halloween even more exciting with some incredible discounts. From costumes that range from cute to creepy, to an array of accessories and decorations, you'll discover everything you need with just a few clicks. Get ready to have a spooktacular Halloween right from the comfort of your own home. And do check out for latest coupon codes from Amazon to get additional discounts on the go. In addition to costumes and decorations, Amazon Prime Day offers discounts of up to 60% on electronics, home decor, and flat discounts on fashion collections. This is the perfect time to spruce up your home, grab the latest gadgets, and refresh your wardrobe, all without breaking the bank. Don't miss out on these fantastic deals to make your Halloween truly spooktacular!
Lowe's - Up to 80% off
Lowe's is your one-stop shop for transforming your home into a Halloween wonderland this season, and their Halloween Sale offers fantastic discounts of up to 80% off. From spine-chilling decorations to eerie lighting options, Lowe's has it all, including home improvement items to spruce up your space. Whether you're aiming to delight trick-or-treaters or throw a hauntingly good Halloween party, Lowe's has you covered. Get creative and turn your home into a spooky spectacle that will leave everyone in awe.
This leading home improvement company is also offering massive discounts of up to 60% on appliances, bathroom essentials, and building supplies. It's the perfect opportunity to upgrade your home while enjoying significant cost savings. Don't forget to take advantage of online coupons to stack up on additional concessions. Lowe's is making it easier than ever to give your home a Halloween makeover and tackle those home improvement projects you've been planning, all while keeping your budget in check.
Kohl's - Save 30% and Enjoy Extra Discounts
Kohl's Halloween Sale is a spooktacular event where you can score incredible discounts of up to 75% off on Halloween decor. From eerie decorations to costumes that can transform you into a cute character or a spine-chilling monster, Kohl's has everything you need for a festive and fun-filled Halloween celebration. Whether you're looking to create a family-friendly atmosphere or embrace the creepy vibes of the season, Kohl's has you covered. Plus, you can save 30% on top of the already great discounts and enjoy extra savings, making it the perfect time to stock up on all your Halloween essentials.
During any holiday sales, Kohl's goes the extra mile to reward its loyal members with special promotional deals on home and tech products. Make sure to keep an eye out for these exclusive offers by Kohl's, as they can bring even more value to your Halloween shopping experience. Kohl's is your go-to destination for all things Halloween, so don't miss out on these amazing discounts and special deals, and get ready to make this Halloween season one to remember.
Michaels - 50% Off & BOGO Deals
If you're all about do-it-yourself creativity, Michaels' Halloween Sale is your crafting paradise. Dive into a treasure trove of supplies for DIY costumes and decorations, allowing you to add your personal touch to the spooky season. Let your imagination run wild as you create unique Halloween pieces that will stand out from the crowd.
Home Depot - Up to 75% off
Calling all home decorators! Home Depot's Halloween Sale is a dream come true. With a variety of outdoor and indoor decorations, you can easily transform your living space into a haunted wonderland that captures the spirit of the season. Whether you prefer eerie elegance or playful frights, you'll find the perfect pieces to make your Halloween décor shine.
Halloween is a spooktacular time of year, but it doesn't have to be a fright for your wallet. Check out these savvy tips and tricks to make the most of Halloween sales while keeping your budget intact.
Other Popular Brands Offering Discounts During Halloween
Not On The High Street is the place to be for those looking to add a touch of uniqueness to their Halloween decorations and gifts, and now you can enjoy a flat 20% discount on your purchases. Make your Halloween extra special with their handcrafted and personalized items.
Angara is offering exquisite jewelry starting at just $149, and you'll get a minimum of 10% off. It's the perfect opportunity to treat yourself or a loved one to a beautiful piece of jewelry that will add that extra sparkle to your Halloween festivities.
Bloomic is all about beauty, and with discounts of up to 85% off, you can revamp your beauty routine without breaking the bank. It's the ideal chance to stock up on skincare, makeup, and more to look your best this Halloween.
SeatGeek is your go-to destination for Halloween parties and events, and they've got fantastic ticket discounts waiting for you. Whether you're looking to attend a spooktacular party or a haunted house event, SeatGeek's deals will make sure you have a fantastic Halloween experience without spending a fortune on tickets.
Halloween Sales Money-Saving Tips
Halloween is a spooktacular time of year, but it doesn't have to be a fright for your wallet. Check out these savvy tips and tricks to make the most of Halloween sales while keeping your budget intact.
Plan Ahead: Start early and create a shopping list. Decide what costumes, decorations, or party supplies you need, so you're not tempted by impulse purchases during the sales.
Compare Prices: Don't settle for the first deal you find. Browse different stores, both online and offline, to compare prices and find the best bargains.
Sign Up for Newsletters: Subscribe to newsletters from your favorite stores. They often send exclusive discounts and early access deals to subscribers.
Utilize Coupons and Promo Codes: Search for coupons and promo codes online before making any purchases. Even a small discount can add up when applied to multiple items.
Shop Online for Convenience: Online sales offer the convenience of browsing from home and comparing prices effortlessly. Plus, online-only deals can be a goldmine.
Consider DIY: Get creative and make your own costumes and decorations. DIY projects can be fun, cost-effective, and allow for a personal touch.
Buy Off-Season: Think long-term and purchase items for next year's Halloween during post-Halloween clearance sales. Store them safely until the next season rolls around.
Group Purchases: Consider teaming up with friends or family for bulk purchases. Many stores offer discounts for larger quantities.
Quality Over Quantity: Invest in higher-quality items that can be reused in future Halloweens. This might initially cost more but will save you money in the long run.
Check Return Policies: Before making a purchase, familiarize yourself with the store's return policy. This way, you can easily return items that don't meet your expectations.
Shop Clearance and Last-Minute Deals: As Halloween approaches, stores might offer even deeper discounts, sometimes up to 50% or more, on items they're trying to clear out. Keep an eye out for these last-minute steals.
DIY Treats and Decor: Instead of buying pre-made treats and decorations, consider baking your own treats and crafting your own decorations. It can be a fun and cost-effective way to celebrate.
FAQs
What is a Halloween Sale?
A Halloween Sale is a special event where stores offer discounts and promotions on Halloween-themed products like costumes, decorations, candies, and party supplies.
What kind of discounts can I expect during a Halloween Sale?
During the sale, brands often feature discounts ranging from 20% to 50% or even more. You can find deals on individual items, as well as buy-one-get-one (BOGO) offers, bundle discounts, and special pricing on certain categories.
Which brands participate in Halloween Sales?
Many well-known brands and retailers participate in Halloween Sales. Some popular ones include Amazon, Walmart, Target, Party City, Spirit Halloween, and Michaels, among others.
How can I make the most of Halloween Sale savings?
To maximize your savings, research ahead of time, look for bundle deals on costumes and decorations, use coupons if available, and consider DIY options for costumes and crafts.
When do Halloween Sales usually start and end?
Halloween Sales typically start in early to mid-October and can extend until a few days before Halloween, which is on October 31st. Some sales might also continue into the first few days of November.
Are there any post-Halloween clearance sales?
Yes, after Halloween, many stores offer clearance sales to clear out remaining inventory. This is a great time to stock up on discounted decorations and costumes for future use.
Where can I find Halloween coupons and discounts?
You can find Halloween promo codes and discounts on coupon websites, retailer newsletters, and social media pages. Many stores also advertise special deals on their websites during the Halloween season.
Are there specific days when Halloween discounts are best?
Halloween discounts typically start appearing in the weeks leading up to the holiday. Look for sales around mid-October, but also keep an eye out for last-minute deals closer to Halloween.
Can I find concessions on Halloween costumes/decorations?
Yes, Halloween Sales often feature discounts on both costumes and decorations. Many retailers offer package deals that include both items, allowing you to save on your entire Halloween setup.
For More Savings Subscribe Now
We Value Your Savings As Much As You Do. Subscribe now And Keep Saving On Everything With The Latest Coupons and Offers!