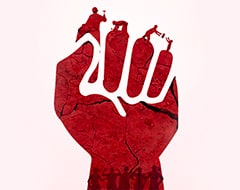 Labor Day Coupons
34 Coupons & Offers
34 Verified
Labor Day Coupons
All (34)
Coupons (10)
Offers (24)
Labor Day Coupon Codes & Promo Codes
Details on Labor Day
Trending Labor Day Offers, Promo Codes, Coupons & Deals For Sep 2023
| Brands | Labor Day Coupon Codes & Offers | Categories |
| --- | --- | --- |
| Hoka | Flat 65% OFF | Fashion |
| LilySilk | Flat 30% OFF | Clothing |
| SureFit | Flat 20% OFF | Home Appliances |
| Best Buy | Up To 50% OFF | Electronics |
| Shutterfly | Up To 50% OFF | Home Accents |
About Labor Day
Labor Day is a notable public holiday celebrated in several countries, including the United States and Canada. In the U.S., this holiday falls on the first Monday of September and has become synonymous with bidding farewell to summer. Yet, beyond its association with seasonal shifts, Labor Day holds a more profound significance – a day dedicated to honoring the contributions of workers and commemorating the labor movement's achievements.
The genesis of Labor Day traces back to the late 19th century, a time when the labor union movement gained momentum in response to adverse working conditions and unfair labor practices arising from the Industrial Revolution. This era saw prolonged work hours, meager wages, and unsafe workplaces for many. Organized labor began to demand improved treatment and champion the cause of the working class.
Modern-day celebrations of Labor Day are characterized by parades, picnics, barbecues, and leisure activities that bring families and communities together. Additionally, this holiday has evolved into a prime shopping opportunity. Many retailers offer significant discounts and promotions during the Labor Day weekend, making it a sought-after period for consumers to make purchases. To make your purchase easier, GrabOn has got you covered with Labor Day Sale coupons, which unlock the greatest deals and offers.
Why You Should Shop During Labor Day
Labor Day is more than just a day off—it's also a fantastic opportunity to score some great deals and find amazing savings. Whether you're in need of back-to-school essentials, home appliances, or simply looking to treat yourself, here are some compelling reasons why you should consider shopping during Labor Day.
Unbeatable Discounts: Labor Day sales often feature significant discounts on a wide range of products. Whether you're shopping for clothing, electronics, furniture, or beauty products, you'll likely find prices slashed, making it a prime time to save.
Back-to-School Savings: If you have kids going back to school, Labor Day is an excellent chance to get supplies, clothing, and tech at reduced prices. Many retailers offer special deals on backpacks, laptops, and clothing essentials.
Home Upgrades for Less: Planning to update your living space? Labor Day sales frequently include deals on furniture, home decor, and appliances. It's an ideal opportunity to give your home a fresh look without breaking the bank.
Electronics Galore: If you're eyeing a new gadget, TV, or laptop, Labor Day sales often provide discounts on electronics. Whether you're upgrading your entertainment system or getting ready for remote work or school, this is a great time to buy.
Seasonal Clearance: With summer winding down, many stores offer clearance sales on summer items like swimwear, outdoor furniture, and garden supplies. You can get a head start on next year's warm season while saving money.
New Car Deals: Car dealerships often roll out special offers during Labor Day weekend. If you're considering buying a new vehicle, this could be your chance to snag a great deal.
Fashion Finds: Clothing retailers often offer end-of-season clearance sales during Labor Day. You can grab stylish clothing, footwear, and accessories at discounted prices to refresh your wardrobe.
Appliance Savings: Need new kitchen appliances or laundry machines? Labor Day sales can bring significant savings on big-ticket items for your home.
Online Convenience: Many Labor Day deals are available both in-store and online, allowing you to shop from the comfort of your home. Online shopping provides a wider selection and the ability to compare prices effortlessly.
Pre-Holiday Shopping: With the holiday season around the corner, Labor Day can be an excellent time to start your gift shopping. You can find deals on items that are sure to put a smile on your loved ones' faces.
Explore Popular Stores During Labor Day Sale
Walmart: Get ready for fantastic discounts on electronics, home goods, and clothing at Walmart's Labor Day sale. Whether you're prepping for school or sprucing up your home, Walmart's wide range of deals has something for everyone.
Macy's: Calling all fashion lovers! Macy's Labor Day sale is a paradise for you. From high-end designer clothing to beauty products, you can snag top-quality items at prices that won't break the bank. It's the perfect time to give your wardrobe a stylish upgrade.
Best Buy: Tech enthusiasts, this one's for you! Best Buy's Labor Day deals bring you impressive discounts on laptops, TVs, gadgets, and more. And the best part? You can unlock these savings with their exclusive promo codes from Best Buy, available here.
Home Depot: Attention DIY enthusiasts! Home Depot's Labor Day sale is here to help you with your projects without straining your wallet. Discover discounts on tools, appliances, and outdoor must-haves, making your home improvement dreams more affordable.
Amazon: For ultimate convenience and savings, Amazon's got you covered. From electronics to home décor and even pantry essentials, their vast selection of deals is delivered right to your doorstep. Don't miss out on this event, where you'll find coupons and offers from Amazon across a wide variety of products.
Money-Saving Tips and Tricks During Labor Day Sales
Create a Shopping List: Plan ahead and list items you need, like electronics, clothing, or home essentials. Stick to your list to avoid impulse buying.
Research Discounts: Check for advertised discounts, BOGO offers, and bundle deals. Don't forget to apply coupons or promo codes for extra savings.
Compare Prices: Compare prices online and in-store. Remember, even a 20% discount can make a big difference on big-ticket items.
Sign Up for Newsletters: Subscribe to stores' newsletters for exclusive discounts and early access to sales. Some offer additional savings just for signing up.
Shop Early: Beat the rush and shop early to get first dibs on deals. Limited-stock items tend to run out quickly.
Shop Online: Online sales offer convenience and a wider selection. Look for free shipping or special online-only discounts.
Follow Brands on Social Media: Brands often announce flash sales and promo codes on social platforms. Stay connected to snag time-sensitive deals.
Stack Discounts: Some stores allow you to use multiple discounts together. Combine a 30% off sale with a 10% coupon for bigger savings.
Buy Off-Season: Look for deals on items like summer clothes, BBQ grills, or outdoor furniture. You'll save now and be prepared for next year.
Consider Future Use: Invest in quality items at a discount, like winter coats or tools. Think long-term savings when making purchases.
FAQs
What is the Labor Day Sale?
Labor Day Sale is an annual event held to honor the contributions of workers and is often accompanied by enticing discounts, deals, and offers on a wide range of products from various retailers.
When does the Labor Day Sale usually occur?
Labor Day falls on the first Monday of September. The Labor Day Sale typically takes place over the long weekend, starting from Friday and continuing through Monday.
Which brands and retailers participate in the Labor Day Sale?
Many brands and retailers participate in the Labor Day Sale. Common participants include department stores, electronics stores, fashion brands, home goods stores, and more. Some popular options include Walmart, Best Buy, Macy's, Target, and Home Depot.
How can I save during the Labor Day Sale?
You can save by keeping an eye out for special discounts, using coupon codes, taking advantage of bundle offers, and signing up for newsletters to receive exclusive deals.
What types of products are usually on sale during Labor Day?
During Labor Day Sale, you can find concessions on various products, including clothing, electronics, home appliances, furniture, outdoor gear, and more.
How do I find the best discounts and deals?
To find the best offers, research online and compare prices across different retailers. Also, consider using promo code websites and signing up for retailer newsletters for exclusive offers.
What are app-exclusive discounts? App-exclusive discounts are special deals offered to customers who use a retailer's mobile app. These discounts can often be more significant than what's available on the website.
For More Savings Subscribe Now
We Value Your Savings As Much As You Do. Subscribe now And Keep Saving On Everything With The Latest Coupons and Offers!