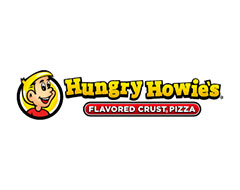 Visit Store
Hungry Howie's Coupon Codes & Deals 2023
21 Coupons & Offers
21 Verified
Hungry Howie's Coupon Codes & Deals 2023
All (21)
Coupons (10)
Offers (11)
Site Wide Pizzas - Flat 50% OFF

Verified

FIFTY

SHOW COUPON CODE

Verified

(0)

Valid till 30th Sep, 23

Get 50% OFF

on

sitewide pizzas

The basic price starts at

$12

Available items in the store are

Meat eaters
Chicken bacon ranch
Veggie
Pepperoni duo
BBQ chicken & more

All users

can use this offer

Bee Stings - With The Help Of Hungry Howie's Coupon Code Get For $12.99

Verified

BEE

SHOW COUPON CODE

Verified

(0)

Valid till 30th Sep, 23

​​Order

Bee Sting

for an affordable price
The price starts at

$12.99

It is mixed with the flavors of

classic cupped pepperoni, jalapenos & hot honey drizzle

All users

can utilize this offer

| | |
| --- | --- |
| Bee Sting | Starts At $12.99 |
| Available Flavors | Pepperoni, Jalapenos & Honey Drizzle |
| Free Shipping | All Orders |
| Valid For | All Users |

73 Large Pizza - For Just $100

Verified

1973ZA

SHOW COUPON CODE

Verified

(0)

Valid till 30th Sep, 23

Enjoy 73 slices of large pizza

for a minimal price
The minimum order value is

$100

Beverages & drinks

are also available at the store

Enjoy A Variety Of Choices On Friday For $6.99

Verified

MIXITUP

SHOW COUPON CODE

Verified

(0)

Valid till 30th Sep, 23

​​​Enjoy a

variety of mix it up on Friday

items for only

$6.99.

You can choose from

pizzas, Howie bread, chicken bacon, chicken ceaser, cookies, Pepsi, and more.

Some items, such as

deep dish pizza, gluten-free pizzas, premium toppings, and more, may incur extra charges.

This deal is

not available in Florida
Hungry Howie's Coupons & Promo Codes
Mix & Match - Select Any 2 Items Each At $6.99

Verified

27601

SHOW COUPON CODE

Verified

(0)

Valid till 30th Sep, 23

Choose any

2 mix and match items

each at just

$6.99.

It includes

pizzas, howie bread, chicken bacon, chicken ceaser, cookies, pepsi, and more.

Additional charges

may apply on deep dish pizza, gluten-free pizzas, bread, premium toppings, and more.

Mix & Match - Select Any 2 Items Each At $6.99

Verified

ACTIVATE OFFER

GET DEAL

Choose any

2 mix and match items

each at just

$6.99.

It includes

pizzas, howie bread, chicken bacon, chicken ceaser, cookies, pepsi, and more.

Additional charges

may apply on deep

dish pizza, gluten-free pizzas, bread, premium toppings, and more.

Mix & Match - Select Any 2 Items Each At $6.99 By Applying Hungry Howie's Promo Code

Verified

PICK2

SHOW COUPON CODE

Verified

(0)

Valid till 30th Sep, 23

Choose any

2 mix and match items

each at just

$6.99.

It includes

pizzas, howie bread, chicken bacon, chicken ceaser, cookies, pepsi, and more.

Additional charges

may apply on deep-dish pizza, gluten-free pizzas, bread, premium toppings, and more.
By Applying Hungry Howie's promo code avail for get food items at discounted price

73 Classic Large - Starting @ $9.99

Verified

CLASSIC

SHOW COUPON CODE

Verified

(0)

Valid till 30th Sep, 23

Order

73 classic large with cupped pepperonis

for the best price
The basic price starts at

$9.99

This coupon is applicable on a large pizza with

73 slices

It is only applicable for

carryout only

​​​​​​​
Use Hungry Howie's promo code on the cart to decrease the price

Howie Deals - Starts From Just $24.99

Verified

BIGDEAL

SHOW COUPON CODE

Verified

(0)

Valid till 30th Sep, 23

​​​​Order

Howie deals

for the reasonable prices
The order value starts from

$24.99

It includes

3 cheeser
Asiago
Cajun
Cinnamon
Deep dishes & many more slices of bread are available

This offer is open to

all users

Get Free Howie Bread On Orders Over $12 By Using Hungry Howie's Promo Code

Verified

FREEHB

SHOW COUPON CODE

Verified

(0)

Valid till 30th Sep, 23

Get

Free howie bread

on all your orders.
The minimum cart value is required of

$12

and above.

Applies to

3 cheese howie bread, deep dish cheese bread, bacon stuffed, and more.

Veggie LG Special - Starting @ $15.99

Verified

21701

SHOW COUPON CODE

Verified

(0)

Valid till 30th Sep, 23

Order

veggie LG special

for an affordable price
The price of The food item is

$15.99

It contains

8 slices & variety of flavors

All users

can grab this offer

Drinks & Beverages - Starting At $2.09

Verified

ACTIVATE OFFER

GET DEAL

Refreshing

drinks and beverages

at a

bargain price

As low As

$2.09

4-pack choices:

Pepsi, Mountain Dew, Mug root beer, Orange Crush, and more

All users

can enjoy this offer

Customize No-Dough Bowl At Just $6.99

Verified

ACTIVATE OFFER

GET DEAL

No-Dough Bowl: Indulge in a delicious

No-Dough Bowl

, a unique culinary creation.
Affordable Price: This delectable option is available at a budget-friendly price of

just $6.99

, offering great value for your appetite and wallet.
Topping Variety: Customize your No-Dough Bowl with a variety of topping choices, including:

3 Toppings

: Select from an array of toppings to create a three-topping masterpiece.

4 Toppings

: For even more variety, you can opt for the four-topping option, allowing you to experiment with additional flavors and ingredients.

Howie Specials

: Explore our special combinations and recommendations, curated to delight your taste buds with unique and delicious flavors.

Meat Eater

: If you're a fan of meaty goodness, we have a specific option tailored to your carnivorous cravings.

Order Fresh Salads - Prices Starts At $7.49

Verified

ACTIVATE OFFER

GET DEAL

Treat yourself to a

tasty and nutritious salad

Pick your favorite from

antipasto, greek, garden, chicken ceaser, and more

Pay as low as $7.49

for a fresh and healthy meal
Don't wait, order now and enjoy

Oven Baked Subs - $7.99

Verified

ACTIVATE OFFER

GET DEAL

​​​​​​Order

oven-baked subs

for the discountable price
The cost begins from

$7.99

Available varieties are

Chicken bacon ranch sub, Veggie sub, Pizza deluxe sub, Chicken sub club & many more

Flatbreads- {Beginning @ $8}

Verified

ACTIVATE OFFER

GET DEAL

Savor

delicious flatbreads

priced at only

$8 each.

Choose from a variety of options, including

Cheesy Pepperoni Goodness, Oriental Chicken, Bacon and Cheese Burger, Chicken and Bacon with Ranch Sauce, Carnivore's Delight, and more.

For additional information and details, please visit the website.

Order No Dough Bowl - Starting At $7.99

Verified

ACTIVATE OFFER

GET DEAL

Order

no dough bowl

for a reasonable price
The cost begins at

$7.99

Existing food items are

3 & 4 - toppings bowl, Meat eaters, Howie specials & more

All users

can grab this offer

Howie Wings - [Starting @ $9.99 Per 10 Pieces]

Verified

ACTIVATE OFFER

GET DEAL

Indulge in Howie

wings

at a low price
Only

$9.99

for 10 pieces of boneless wing
Choose from

Asian, BBQ, Buffalo, and more flavors​​​​​​​

Butter Cheese - Starting At $8

Verified

ACTIVATE OFFER

GET DEAL

Enjoy

butter cheese

for an affordable price
The price starts at

$8

This golden

buttered & parmesan-encrusted flavored crust

gives your pizza a cheesy explosion of flavor.

Desserts - Starting @ $10

Verified

ACTIVATE OFFER

GET DEAL

Order

desserts

for a

reasonable price

The basic price starts at

$10

This offer valid for

all users

Secret Menu - Starting @ $10

Verified

ACTIVATE OFFER

GET DEAL

​​​​Order

secret menu food items

for a discounted price
The cost begins from

$10

It contains

Tie-dye pizza, Howie 5-0 pizza, The Greektown pizza & some more

Note

- Item availability may vary by location
Details on Hungry Howie's
Best Hungry Howie's Coupons, Promo Codes & Discount Codes For Sep 2023
| Category | Hungry Howie's Coupon codes & Offers |
| --- | --- |
| Pizzas | Flat 25% OFF |
| Mix & Match | Each At $6.99 |
| Orders Above $12 | Free Howie Bread |
| Fresh Salads | Base Price is $7.49 |
| No-Dough Bowl | Starts At $6.99 |
About Hungry Howie's
Hungry Howie's is one of the most popular pizza chains in the US. Started in 1973, it has been offering quality pizzas and other Italian-style dishes to its customers for over 40 years. It offers a wide range of delicious pizzas, along with subs, salads, wings and more. All their products are made using fresh ingredients and they take pride in their old-fashioned recipes that are sure to tantalize your taste buds. Hungry Howie's also has a loyalty program which allows customers to earn rewards on each purchase they make. With over 550 locations across the United States, you can now easily indulge in delicious food at an affordable price with Hungry Howie's coupons available on GrabOn.
Hungry Howie's Top Selling Categories
Pizzas - Choose from a variety of tasty specialty pizzas like The Works and Hawaiian Supreme or build your own pizza with your favorite toppings.
Subs - Try out the classic Italian sub or go with something different like the Philly Cheesesteak or Veggie Delite. All subs come with chips and a pickle spear at no extra cost.
Salads - Enjoy freshly made salads like Garden Fresh Salad or Greek Salad loaded with feta cheese, olives and pepperoncini.
Wings - Their signature Buffalo wings are sure to satisfy any craving! Choose from mild, hot or extra hot sauce.
Desserts - Treat yourself to something sweet like Cinnamon Bread Sticks or Fudge Brownies after your meal!
Deals on Hungry Howie's
Mix & Match Deal: Get two menu items for just $6.99 each. This includes Howie Bread, Howie Cookies, medium one-topping pizzas, oven-baked subs, and boneless and original Howie Wings.
Howie Rewards: Sign up for the Howie Rewards® program to earn points for every purchase. You can redeem your points for free pizza, discounts, and other rewards.
Online Exclusive Deals: Hungry Howie's often has online-exclusive deals that you won't find in stores. Be sure to check the website or app for the latest offers.
Free Delivery with Grubhub: If you order Hungry Howie's through Grubhub, you can get free delivery on orders over $15.
Hungry Howie's Saving Tips & Tricks
Sign Up Offer: Register today for exclusive deals directly into your inbox!
Membership Discounts: Become a member and receive 10% off every order for 30 days!
New User Offers: Get 20% off your first order as a new user!
Seasonal Sale Discount Deals: Look out for seasonal discounts up to 50% off select items!
Free Shipping Benefit: Receive free shipping on orders over $50!
Hungry Howie's Black Friday Sale
Promising a delightful experience for all pizza enthusiasts, this year's Black Friday offers at Hungry Howie's are nothing short of spectacular. One of the standout deals you won't want to miss is the "$5 Medium 1-Topping Pizza" offer. Yes, you read that right! When you order online or through the convenient mobile app, you can savor a scrumptious Medium 1-Topping Pizza for just $5. It's a deal that's hard to resist, especially if you're looking to indulge in some delicious pizza goodness. However, do take note that some restrictions may apply to this deal. Hungry Howie's aims to cater to everyone's pizza cravings, but it's essential to check the terms and conditions to ensure you meet the requirements and enjoy the discounted pizzas to the fullest.
Customer Support Services
Hungry Howie's offers excellent customer service with friendly support staff available 24/7 via phone call or email address provided on their website. Additionally, they provide help through FAQs page where customers can find answers to frequently asked questions about their services, products, delivery times etc., quickly and conveniently without having to contact customer service representatives directly.
Refund Policy
At Hungry Howie's refunds are issued as a store credit only if customers are dissatisfied within 72 hours of placing an order due to any reason including product quality issues or incorrect item being shipped etc., In such cases customers should contact customer service representatives immediately in order to get their issue resolved quickly without any hassle.
FAQS
Does Hungry Howie offer discounts via coupons?
Yes, Hungry Howie offers discounts through promo codes which can be used while ordering online from their website as well as from participating stores across the country.
What is the most popular deal offered by Hungry Howie?
The most popular deal offered by Hungry Howie is "Buy One Get One Free Pizza" which can be availed by using appropriate coupon code while placing an order online from their website.
Is there any cashback offer on orders placed at Hungry Howie?
Yes, currently there is a cashback offer running at Hungry Howie wherein users can get up to 3% cashback on orders placed through their website.
How to use Hungry Howie's
For More Savings Subscribe Now
We Value Your Savings As Much As You Do. Subscribe now And Keep Saving On Everything With The Latest Coupons and Offers!