Featured
How To Find Free Coupons & Offers: Guide To Saving More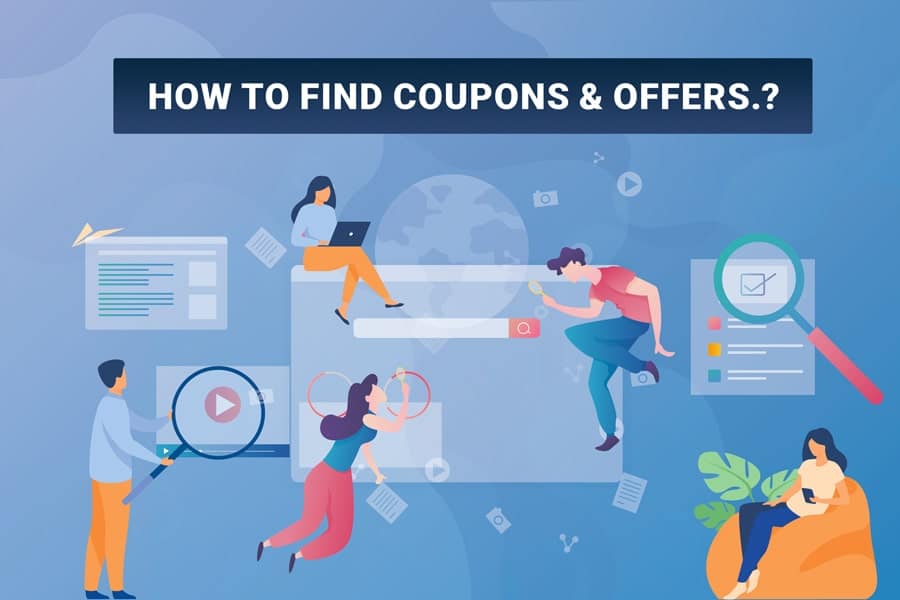 Making the most of coupons and deals is a great way to save money and get a bargain. However, it can be tricky to find the best deals and get your hands on as many coupons as possible. In this beginner's guide, we will show you how to easily find free coupons and offers online. We'll also explain how to use them to save money on your shopping. So be sure to bookmark this page and keep it handy when shopping for groceries, clothing, and more!
Ways To Discover Free Coupons & Offers
From signing up for email newsletters to using search engines, there are many ways to get the deals you want without spending a cent. So read on, and start saving money like a pro!
1. Purchase the Sunday Newspaper
Getting your hands on free coupons and offers isn't as hard as you may think. One easy way to get your hands on these offers is to purchase the Sunday Newspaper. This publication always has a variety of attractive coupon inserts that can help you save money on your next purchase. Additionally, the Newspaper also offers other valuable content, such as lifestyle articles and classifieds. So, not only will you be getting your free coupons, but you will also be getting valuable content that you can use in your own life.
A good example of a Sunday Newspaper popular for coupon inserts would be Star Ledger, which is based in Newark. The newspaper is available as both print and digital subscription, and features a dedicated section for money-saving coupons, ads, and inserts.
2. Install browser extension apps
Browser extensions like Honey can help you easily find and apply free coupons and offers. Simply install the extension and it will automatically start downloading discount codes for the websites you visit. When you find a code that you want to use, simply click on the button to apply it. Honey also offers a "One-click" button that will automatically apply the code to the page you are viewing. This is a great way to save time and money on your shopping!
3. Browse Coupon Marketplaces or install Coupon Apps
There are a number of great coupon marketplaces online, and they can be easily found by browsing the leading search engines. Alternatively, you can install one of the many coupon apps that are available on the market. These apps allow you to browse the latest deals and coupons in real time, and make it easy to store and access your coupons. You can also share your coupons with friends and family members so that they can take advantage of savings too!
4. Look at the Weekly Grocery Ads
Many large chain stores run inserts in their ads that include coupons for their products. Additionally, many online retailers offer coupons on a daily or weekly basis. By taking the time to scan through the ads, you are likely to find coupons for products that you might not have otherwise considered purchasing.
But is there a simple way to discover all the latest weekly ads and coupons from all the stores in your area? Yes, to have this, consider installing Flipp – a great grocery store coupons' app. The app uses your shopping list to match you with the local deals available for the products in your cart, thereby allowing you to cut expenses wherever possible.
5. Find additional high value coupons at Online Printables
One of the quickest and easiest ways to find free coupons and offers is to visit online printables websites. There are many sites that offer a wide variety of free printable coupons, and it is easy to find ones that are specific to your interests or needs.
Once you have found the site that is most relevant to your interests, it is important to search for coupons that are in high demand. This way, you will be able to snag the best deals without having to spend a lot of time searching. Furthermore, it is important to print out the coupons before you use them in order to avoid any potential problems.
Wondering what some of the best platforms are for Online Printables? Bettycrocker, and CommonKindness are some of the most popular printable coupon sites to discover coupons for household items, baby products, cleaning supplies, and more.
6. Follow your brand's Social Media Pages
Another great method to easily find free coupons and offers is to follow your brand's social media pages. This way, you will be automatically notified of any promotions or coupons that are available. You can also use this information to create a shopping list and take advantage of these deals at the store.
Know most of these tips already? If so, check out our Extreme Couponing Tips article to learn advanced saving strategies.
7. Join store's Loyalty Program or Subscribe to its Email List
Join the store's loyalty programs to receive exclusive coupon codes that you can use when shopping in the store. Additionally, signing up for store newsletters will allow you to be alerted about new products, sales, and more.
By signing up for these programs, you will be able to save money on your favorite items and help promote the store to your followers. Not to mention, it can be a great way to keep up to date on new trends and find the best deals. Keep in mind that some stores offer exclusive coupon codes only to their email list subscribers, so be sure to sign up for this service if you want to take advantage of these savings.
8. Check popular Printable Magazines
Are you always looking for free coupons? Well, one of the best ways to easily find them is to check out popular printable magazines. Many of these publications include coupons in their latest issues, so it is a good idea to subscribe and receive your magazines as soon as they are released. Additionally, many websites offer free access to their magazine content, so you can always be in the know about the latest deals and discounts.
A few example platforms for this section are Parents (Best for baby products coupons), Good Housekeeping (for household products coupons), and Cosmopolitan (popular for makeup and other beauty products-related coupons).
9. Look out for "blinkies," or "peelies coupons
When you are shopping at a store, be sure to look out for blinkies, or peelies coupons. Blinkies are small, adhesive coupons that you can place on items in your cart to automatically receive a coupon for that item. Peelies are similar to blinkies, but they are printed on stickers and you have to peel them off the item before you purchase it.
By taking advantage of these free coupons and offers, you can save a lot of money on your shopping. Plus, you don't even have to print out the coupons! Simply bring the blinkies or peelies with you when you shop and the store will automatically apply the coupon to your purchase. This is a great way to save time and money, and you don't even have to leave your house!
10. Directly contact the Manufacturer
Finding free coupons and offers can be a daunting task, but fortunately, there is an easy way to do it. Simply ask the manufacturers of the products you are interested in for coupons and offers. You can contact them directly or submit a request through their website. By doing this, you will be able to easily find coupons and deals that are applicable to the products you are interested in. Additionally, you can be sure that the manufacturers are responsible and honest about their offers.
11. Check your receipts
It can be hard to know where to find freebies and deals, especially if you're not sure what to look for. One way to easily find free coupons and offers is to check your receipts. Many stores print coupons on the back, so be sure to grab one before you leave the store!
Conclusion
As you can see, finding free coupons and offers is a great way to save money. In this article, we've shown you how to easily find them, so you can get the most out of your savings. We've also provided tips for using them wisely, so you don't waste your time or money. Do you have any tips of your own that you would like to share? Let us know in the comments below!